Talent Acquisition and Onboarding
December 16, 2021
Form I-9 Virtual Inspection Option Could be Ending Soon - Are You Prepared?
By Jason Fry
Form I-9 virtual inspection flexibility could be ending soon, are you prepared to quickly reinspect the documentation of your new hires? #WorkforceWise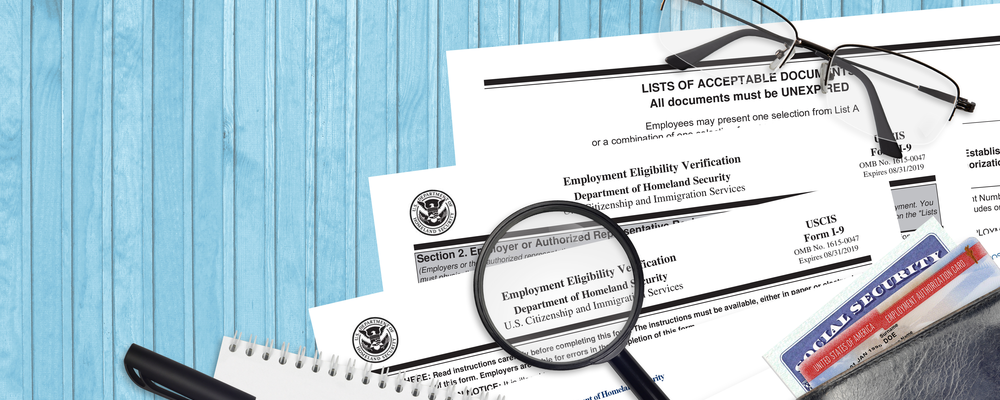 Stay Informed
Subscribe and never miss a post.
Last Update: December 16, 2021. Originally published on December 7, 2021.
During the COVID-19 pandemic, the U.S. government has allowed employers temporary flexibility in completing Form I-9, allowing them to defer the "in-person" inspection requirement for Section 2. Instead, they were able to inspect the documents virtually using methods like video, fax, and email.
Currently the temporary flexibility is set to expire on April 30, 2022. At that time employers could possibly have only three (3) business days to physically inspect documents and update the many forms that were completed under the flexibility allowances.
For the many organizations who took advantage of this flexibility, the prospect of adding this task to their already stressed HR teams is overwhelming. HR teams want to be focused on identifying and hiring new talent, not reinspecting paperwork for team members who were already onboarded. While this deadline might be extended again, some organizations are choosing to not take the risk and complete their reinspections now and some are looking for outside help to complete them before the deadline.
Although employers may choose who they want to complete these reinspections, it's important to note that the employer is held accountable for any mistakes or errors. That's why choosing the right I-9 completer network matters. Trained, authorized representatives, combined with the right technology can help employers better protect against Form I-9 errors and risk of fines. With potential U.S. Immigration and Customs Enforcement (ICE) penalties for errors ranging from $237 to $2,360 per I-9 those fines can add up quickly.
If you are looking for a way to help complete your reinspections quickly without disrupting your HR team, the I-9 Anywhere® service from Equifax Workforce Solutions can help with a nationwide network of trained I-9 completers. Watch this short video to learn more.