Talent Acquisition and Onboarding
December 16, 2021
DHS Announces Adjustments for Form I-9 and E-Verify Processes
By Jason Fry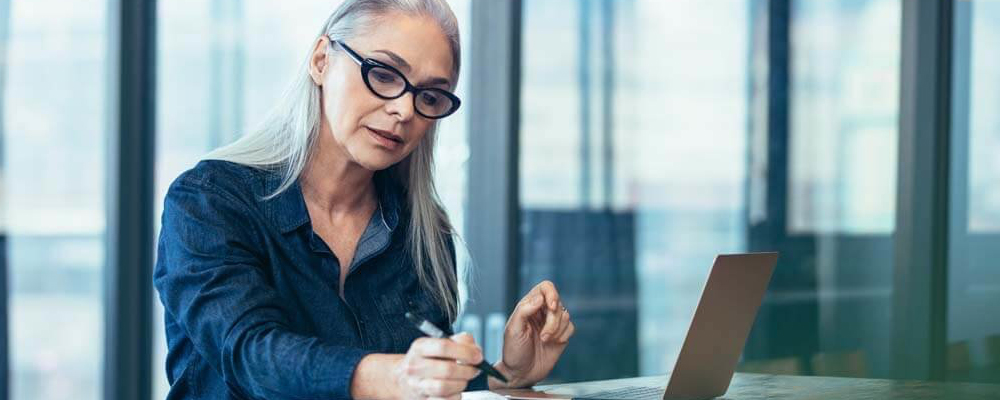 Stay Informed
Subscribe and never miss a post.
Last Update: December 16, 2021. Originally published April 28, 2020
DHS Offers Option for Remote Section 2 Completion
On March 20, 2020, the Department of Homeland Security (DHS) announced it is deferring the requirement for employers to review Form I-9 documents in person, under certain conditions, related to COVID-19. The expiration date for the flexibility in Section 2 requirements has been extended more than once and is now set for April 30, 2022.
On May 26, 2021, ICE announced an extension to the flexibility in "remote verification". The guidance provided by ICE states, "The current extension includes guidance for employees hired on or after June 1, 2021, and work exclusively in a remote setting due to COVID-19-related precautions. Those employees are temporarily exempt from the physical inspection requirements associated with the Form I-9 until they undertake non-remote employment on a regular, consistent, or predictable basis or the extension of the flexibilities related to such requirements is terminated, whichever is earlier."
Organizations should work with their onboarding, HR and legal counsel to determine whether they fit this category or may be considered one of the other case-by-case scenarios. If not, the in-person Section 2 document review still applies for any new hire.
It is important to note that any employers may still rely on using authorized representatives to act on their behalf to complete Section 2. The authorized representative may be any person; however, employers remain liable for any violations committed by an authorized representative.

Temporary Policy Changes for E-Verify
E-Verify has extended the timeframe for taking action toward resolving Tentative Nonconfirmations (TNCs) due to the temporary office closures of the Social Security Administration (SSA) and the (DHS).
The temporary closure of SSA offices also impacts employees applying for and/or receiving a Social Security Number (SSN). For employers enrolled in E-Verify, this may mean the employee cannot provide their SSN in Section 1 and the case will need to be suspended until the employee has an opportunity to provide the Social Security Number.
E-Verify has outlined temporary policies to help minimize the burden on employers and their workers.
Employers are still required to create cases for their new hires within three business days from the date of hire.
Employers must use the hire date from the employee's Form I-9 when creating the E-Verify case. If case creation is delayed due to COVID-19 precautions, select "Other" from the drop-down list and enter "COVID-19" as the specific reason.
Employers must still continue to notify employees about their TNC result as soon as possible. It is important to note that employers may not take any adverse action against an employee because the E-Verify case is in an interim case status, including while the employee's case is in an extended interim case status due to the closure of SSA and DHS offices.
During this time of office closures, employers can still enroll in E-Verify, create new cases and access standard functionality. E-Verify contact center representatives will remain available; however, callers may experience prolonged wait times due to high call volume.
ICE Extends Notice of Inspection Response Period
U.S. Immigrations and Customs Enforcement (ICE) announced that, effective March 19, 2020, any employers who may have received a Notice of Inspection (NOI) during the month of March in 2020 and who has not already responded will be granted an automatic 60-day extension to respond to the NOI (if not already applied for). At the end of the 60-day extension, DHS will determine if any additional extensions will be granted.
UPDATE: On May 14 ICE granted an additional 30-day extension to this policy.
UPDATE: ICE announced that after July 19, no additional extensions will be granted to employers who were served NOIs by ICE during the month of March 2020.
Extended Expiration dates for State IDs and/or Driver's Licenses
Many states have auto-extended the expiration dates for state ID cards and/or driver's licenses due to the COVID-19 pandemic. As these forms are widely used as an acceptable List B document, additional guidance has been provided to employers for Section 2 on Form I-9, as well as E-Verify processes. This guidance applies to an employee's state ID or driver's license that expired on or after March 1, 2020 and is issued by a state that has extended the document's expiration dates.
Instructions have been published to enter the documents expiration date in Section 2 and enter "COVID-19 EXT" in the Additional Information field. Employers may also choose to attach a copy of the state's motor vehicle department's web page or other notices indicating that their documents have been extended. It is suggested to check the state Motor Vehicle Administration or Department of Motor Vehicles' website for the particular state in question to verify they have auto-extended expiration dates.
For E-Verify cases, employers should enter the actual expiration date as printed on the employee's document when creating the case.
Webinar: WHAT'S NOW AND WHAT'S NEXT: I-9 AND E-VERIFY
View our on-demand webinar for insight on some of the temporary Form I-9 guidance related to COVID-19, plus key considerations for management of Section 2, now and in the future.