Form I-9
November 07, 2020
Notes from the Reimagined 2020 HR Technology Conference & Expo
By Kristi Kovalak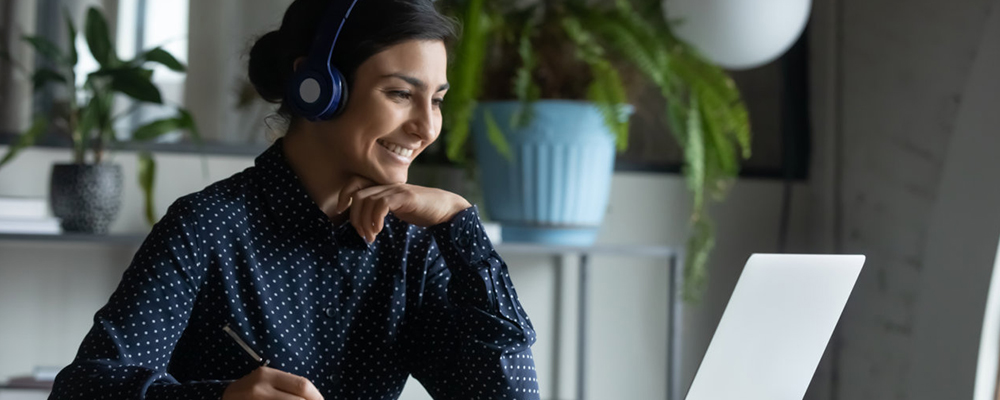 HR's Virtual Lens on a Virtual Year
The HR Technology Conference & Expo wrapped up last week, and it was packed with new information, trends and ideas. Our team's favorite quote came from industry expert Josh Bersin, who said, "we're in a business transformation disguised as a pandemic." There's a lot of truth there, although we think the pandemic may have accelerated business transformation.
Everywhere you looked, business transformation was on display. Here are some of our key takeaways from the 2020 HR Technology Conference:
Mobile, Mobile, Mobile
Forget about Marsha Brady. Instead, listen to Stacy Harris, Chief Research Officer at Sapient Insights Group. She said 57% of organizations deployed some kind of mobile HR application, according to the annual HR Systems Survey. This data around social and mobile applications tell a story about user experience (UX). Employees expect their HR and workplace technologies to work and act like their consumer digital experience.
We're familiar with this story. Our new I-9 Ecommerce solution was designed from the ground up to help clearly support employers and new employees through the Form I-9 process. It makes the experience more reflective of consumer experiences with day-to-day digital applications. Furthermore, it's indicative of our commitment to help meet our customers where they are, as well develop solutions and services for all clients, from small and midsize business to the largest corporate enterprises.
You could see this sensibility reflected at HR Tech in the applications that won the always popular Top HR Products of the Year and in the virtual exhibit hall. The portability, applicability and ease of use of HR applications is driving innovation everywhere.
Data Capabilities are Maturing
From recruiting to resilience to retention, many sessions used data as a jumping off point. And in truly meaningful ways, even to the layperson. The sophistication and simplicity of insights was an exciting thing to see. Rather than just tracking and measuring dashboards, actionable information derived from data is starting to drive both decisions and innovation.
At one of our TechTalks, Adrien Boger, Director of Talent Solutions Strategy at Equifax Workforce Solutions, shared insights based on pre-employment verifications that are helping shape talent acquisition and hiring discussions. The insights provided by just that single, simple dataset were compelling. "Companies are finding their 'new normal' by including pre-employment verifications on all of their new hires," said Adrien. "Year-to-date in 2020, we've seen an upward trend [in adoption of pre-employment verifications] of 40 percent compared to 2019*. This corresponds with key organizational goals of having that people-first strategy."
Here. There. Anywhere.
Many sessions and discussions revolved around the sudden and lingering impacts of remote workforces. For example, topics ranged from how to interview and onboard talent, to keeping work teams engaged.
In another TechTalk session, Jason Fry, AVP, Employer Services at Equifax Workforce Solutions, shared technology that is helping bring that sensitivity into onboarding and I-9 completion. The I-9 Anywhere® service permits employees to complete Section 2 from almost any location. "It really gives employers flexibility in a world where we are dealing with virtual work, virtual onboarding and a pandemic that is hitting businesses and employees in all kinds of different ways," Jason said. "From an everyday perspective, there are benefits of using I-9 Anywhere, and we see a lot of clients using it more and more because of the ability to have that Section 2 completed offsite by a trained completer."
All of which is to say that whether we're together virtually or in person, there is an abundance of evidence that HR transformation is real, and it is now. The HR Technology Conference was again a great place to learn, stretch and imagine. Employers have what might be an unprecedented opportunity to reimagine and reassess. Additionally, our data and technology teams are digging into the "now" to continue bringing innovation and ease of use into the HR space.
*Background Screening: Trends and uses in today's global economy", HR Research Institute and PBSA, 2020