Talent Acquisition and Onboarding
December 16, 2021
Form I-9 Considerations for Re-opening Worksites
By Jason Fry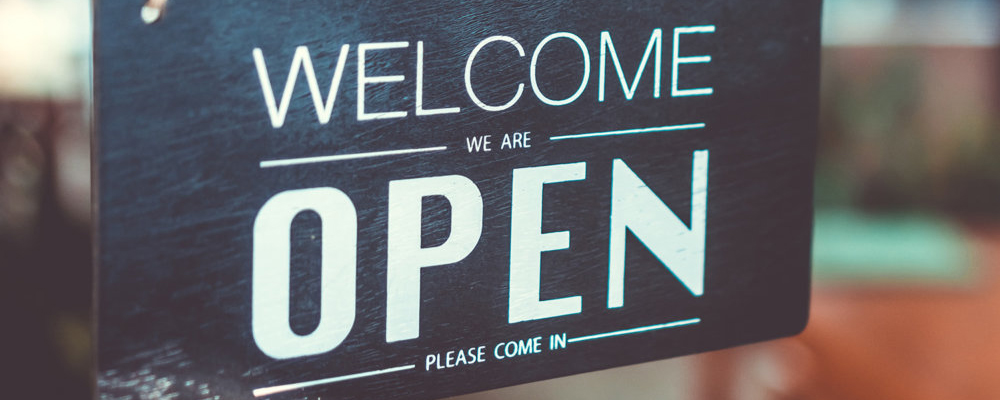 Stay Informed
Subscribe and never miss a post.
Last Update: December 16, 2021. Originally published June 2, 2020.
Are you a business that on-boarded employees remotely due to COVID-19 restrictions? If so, you should consider making arrangements to account for Department of Homeland Security (DHS) Form I-9 compliance.
On March 20, 2020, DHS announced flexibility in Section 2 requirements due to COVID-19 stay-at-home orders. The changes allow employers to waive the "in-person" inspection requirement for Section 2. Instead, they can inspect the documents remotely using methods like video link, fax and email. While "remote verification" may be convenient, businesses should consider compliance requirements when using this option, including:
The flexibility of remote verification only applies if a business is operating remotely due to COVID-19; therefore new hires cannot come into the office.
Once normal business operations resume, employers have three business days to inspect in-person the Section 2 documents of those employees hired using remote verification.
Once the in-person review has taken place, employers must note the date of the physical inspection and the person who conducted it.
In lieu of taking advantage of this flexibility, employers may designate authorized representatives to act on their behalf to complete Section 2 of the Form I-9. An authorized representative may be any person; however, employers remain liable for any violations or failures committed by an authorized representative when completing Section 2.
Employers who avail themselves of the remote verification option should document closure of their offices due to COVID-19, as well as other policies related to physical proximity restrictions that led to their remote on-boarding. They should also document their remote onboarding and telework policy for each employee.
Overcoming Key Challenges with Section 2 Requirements
On May 26, 2021, ICE announced another extension to the flexibility in "remote verification." The new guidance provided by ICE states, "The current extension includes guidance for employees hired on or after June 1, 2021, and work exclusively in a remote setting due to COVID-19-related precautions. Those employees are temporarily exempt from the physical inspection requirements associated with the Form I-9 until they undertake non-remote employment on a regular, consistent, or predictable basis or the extension of the flexibilities related to such requirements is terminated, whichever is earlier."
On August 31, 2021 ICE announced an extension of the flexibilities until December 31, 2021, due to the continued precautions related to COVID-19. On December 15, 2021 ICE announced another extension until April 30, 2022.
When normal operations resume, employers will have limited time to organize face-to-face meetings with new-hires to inspect Section 2 documents. All employees who were on-boarded using remote verification will have three business days to present identity and employment eligibility documentation.
As mentioned earlier, another option to "remote verification" as allowed by DHS during COVID-19 times is the use of authorized representatives for completing Section 2. Many organizations hiring remotely already use this option. However, employers choosing to use authorized representatives—including a foreman or friend—may open the door to potential liabilities if Section 2 is not properly completed.
If taking advantage of the remote verification flexibility, employers should prepare for the in-person document review. Here a few helpful tips:
Ensure your HR staff is trained on how to properly update the Form I-9 in accordance with DHS's guidance.
Ensure you have enough staff or authorized representatives available to physically meet with employees.
Stay updated on Form I-9 guidance and policy changes.
Employers should also consider how employing remote I-9 technology, such as I-9 Anywhere, can help to limit risks and meet the in-person document review requirements quickly. One Workforce Solutions client discovered first-hand how the convenience of I-9 Anywhere was able to fill an urgent need during the COVID-19 pandemic. The client was gearing up to onboard more than 3,000 employees, but with the HR team working from home, the organization turned to Workforce Solutions to help get Form I-9 completed using I-9 Anywhere local completers. Pleased with the experience, the client has decided to expand its use of the I-9 Anywhere service. Request a demo of I-9 Anywhere to see how your organization can leverage the service to help you get your I-9s completed right, on-time and in-person.
Check out our webinar, What's Now and What's Next: I-9 and E-Verify, for the latest updates on the temporary Form I-9 and E-Verify guidance.