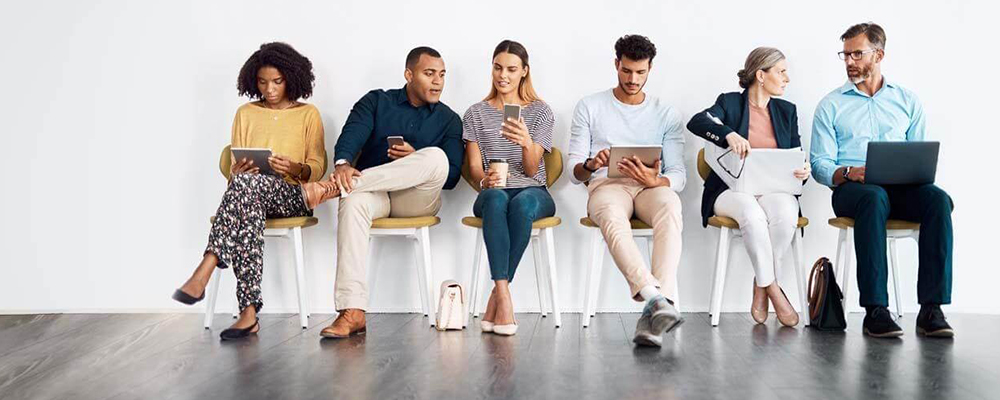 HR Technology Conference & Expo Goes Virtual on Oct. 27-30
In an industry already rocked by transformation, this year's HR Technology Conference will be especially relevant. HR professionals are learning to navigate the new normal brought on by the pandemic, and this year's virtual event is geared toward bringing innovative services that can help redefine HR.
We're looking forward to this year's event. Even though the show has moved online, you can still visit Equifax Workforce Solutions at the HR Technology Conference & Exposition. Swing by our virtual booth for a visit. Our HR Technology team will be on-hand to answer your questions. Plus, you can enter a raffle to win a new Apple Watch Series 6.
If you aren't planning to attend, why not? Registration is free this year. But you do have to save a spot in advance so be sure to head over to the HR Tech Registration page to get your virtual ticket to the show. (And when you're logged in don't forget to come visit us at the Equifax Workforce Solutions Virtual Booth!)
The virtual conference this year will be a little different than meeting in-person. But the conference organizers have designed it so you still have the chance to network with your peers in HR and can meet with service providers to help you find technology services to help meet your HR challenges. In addition to the networking lounge there will be:
Insightful Content - with nearly 55 hours of keynotes and sessions on the latest HR trends
Live Q&A with Speakers - so you can interact with industry thought leaders
Sophisticated AI-Powered Peer-to-Peer Matchmaking - offering suggestions based on your job roles and interests to help HR professionals who might like to connect and share best practices
Roundtable Discussions - to share your insights on the HR trends and issues
Raffle Prizes and Swag - because what's a conference without the swag?
HR Technology Tech Talks for Today's HR
And don't miss out on our Tech Talks. Join us as we share updates and insights from our recruiting and I-9 pros to see how technology can help you find better candidates and get them onboarded even when you can't be in-person.
Wednesday, October 28 | 2020 4:10-4:30 pm EDT In this rapidly-changing environment, it's no surprise that employers are having to adapt and rethink their hiring process. In this session, we take a look at the "new normal" and how pre-employment verifications can help you overcome some of the challenges employers are facing today. In this Tech Talk, we will:
Take a look at some of the current hiring trends we're seeing in the marketplace
Learn more about pre-employment verifications and how they help you "See. Confirm. Detect."
Understand the benefits of a holistic candidate view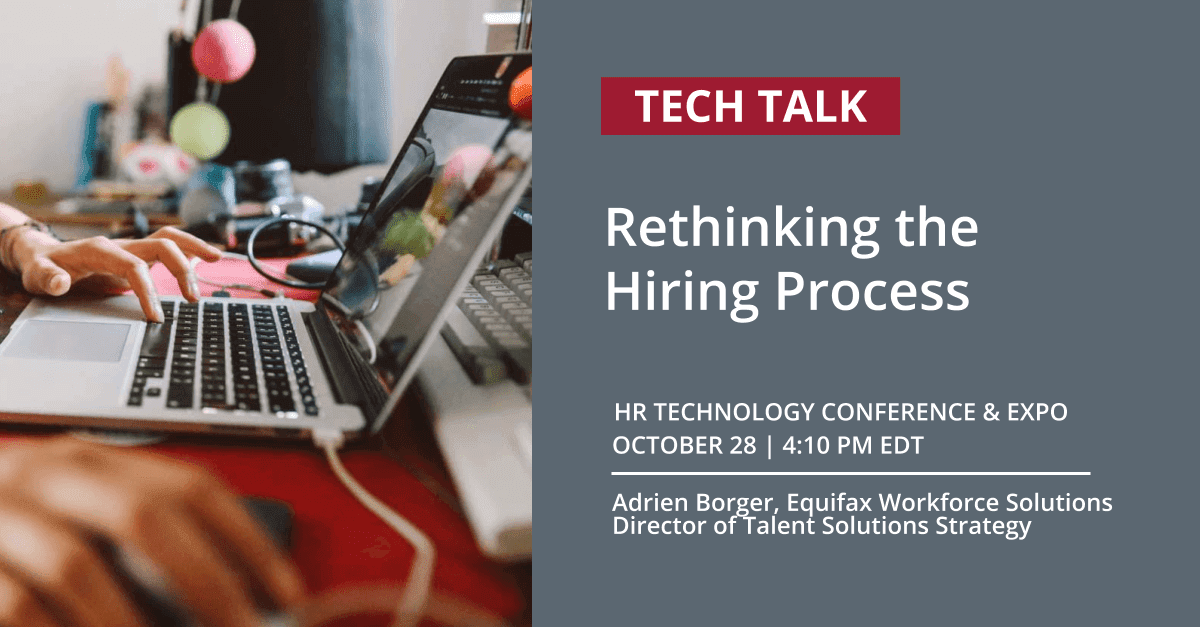 Thursday, October 29 | 12:10pm-12:30pm EDT Today's workforce is more complex than ever. The "rise of the remote workforce" has been one of the leading narratives in the HR space over the last several years. The COVID-19 pandemic of 2020 has further accelerated the trend, and it's likely that the country's work landscape will look very different from here forward, turning remote work from an exception into the "norm." Form I-9 can present unique challenges to HR managing employees working in different locations. In this Tech Talk we will share:
Insight on some of the temporary Form I-9 guidance related to COVID-19
Key considerations for your management of Section 2, now and in the future
A brief demo of the I-9 Anywhere® service to see how technology and trained completers can help you get a better handle on your I-9s even when you can't be in-person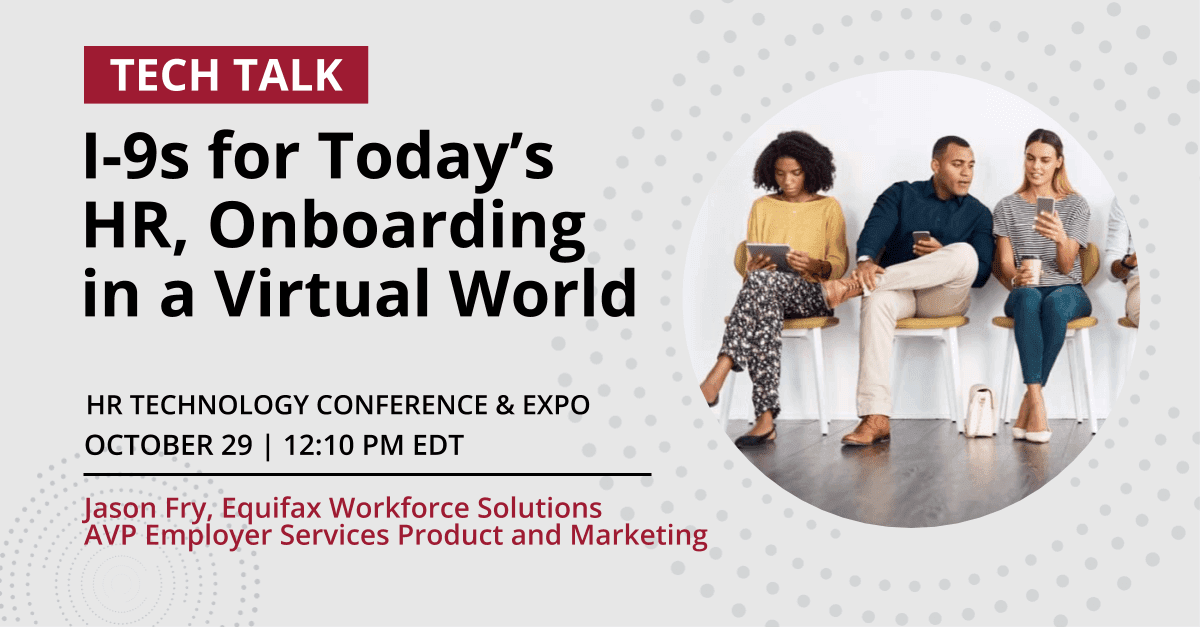 Can't wait for the show? No problem, you can learn more about Equifax Workforce Solutions or contact us to let us know how we can help.