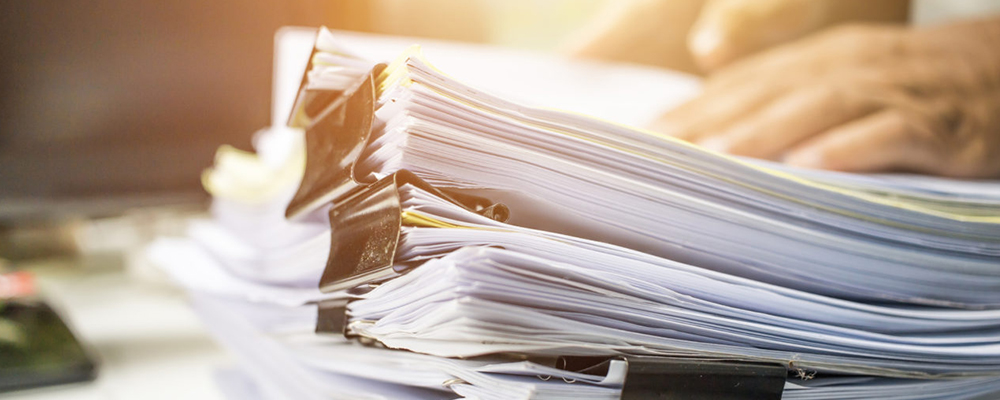 Penalties for Form I-9 issues increased again in 2020. Learn more in our article, Form I-9 Fines Increased for 2020.
New Fine Structure for Penalties Assessed after April 5
Penalties for Form I-9 violations have increased for 2019. The new fine structure will be effective for penalties assessed after April 5, 2019 where the associated violation occurred after November 2, 2015. I-9 penalties assessed after April 5, 2019 now range $230 to $2,292 for I–9 paperwork violations.
Substantive/Uncorrected Technical Violation Fines:
Minimum fine per individual increased from $224 to $230
Maximum fine per individual increased from $2,236 to $2,292
Knowing Hire/Continuing to Employ Fines:
First offense increased from $559 - $4,473 to $573 - $4,586
Second offense increased from $4,473 - $11,181 to $4,586 - $11,463
Third offense + increased from $6,709 - $22,363 to $6,878 - $22,927
Paper I-9s Could Pose a Risk
Industry attorneys estimate that ICE will likely flag 60-80% of paper I-9s for problems.
ICE could assess fines for errors like:
missing or incorrect fields
dates beyond the allotted time for completion
incomplete or missing Forms I-9.
Check out our post, 10 Common Errors Spotted During I-9 Audits.
Being Proactive Can Help
U.S. Immigration and Customs Enforcement (ICE) considers several factors when determining penalty amounts, including a good faith effort to comply. Being precise and avoiding repeated I-9 violations is an easy place to start. Employers should review I-9 Standard Operating Procedure (SOP) manuals annually for accuracy and detail. An internal I-9 audit exercise will also help to find and correct mistakes. Doing so helps to show progress toward compliance, which may be considered "good faith" during an I-9 audit.
Get the HR Checklist for I-9 Enforcement
Even small mistakes on your Forms I-9 can add up to big fines. But the good news is you don't have to wait for an audit and hope for the best. The suite of I-9 services from Equifax can help you take control of your I-9 processes and help reduce your risk. We even created a checklist to help get your I-9s in order before ICE comes knocking on your door. The checklist covers:
What to include in your I-9 Standard Operating Procedures (SOP)
Why training for Section 2 completers is essential
How you should get started today with a self-audit