Employment Verification
August 11, 2020
Notes from the SOAHR 2020 Conference
By Adrien Borger
For the first time in 30 years, the southeast's premier conference for HR professionals went virtual. The theme of SOAHR 2020 was Unleash the Future.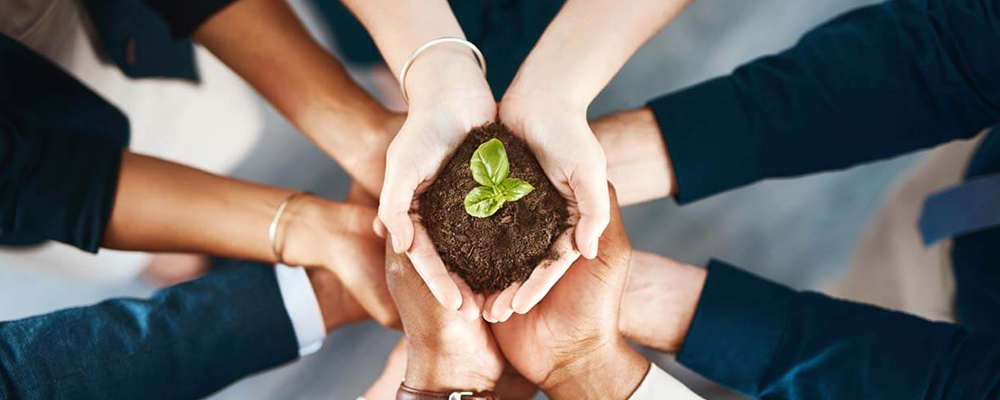 For the first time in 30 years, the southeast's premier conference for HR professionals went virtual. The theme of SOAHR 2020 was Unleash the Future. The theme couldn't have been more relevant as we navigated the virtual conference, held on Aug., 3-4. We found the SOAHR online format gave us more opportunities to learn with both scheduled and on-demand sessions, group video networking and the live Q&A sessions with speakers. And with over 40 in-depth sessions and workshops to choose from, there was no shortage of great content.
Our teams at Equifax Workforce Solutions appreciated the chance to plug in and learn from the HR community, as well as share our own insights and data. There's a lot of good work and interesting innovation going on in our industry, and it's always a pleasure to listen to a keynote from Chris Havrilla, Vice President, HR Technology and Solution Provider Strategy at Deloitte. She had inspiring ideas about how HR professionals can change from strategic business partners to strategic leaders.
Remote Work and Onboarding
Remote work and remote hiring were naturally top of mind. They surfaced in both the networking sessions and conversations we had with attendees. We shared the latest on our I-9 Anywhere solution at a demo stage, which generated a lot of interest. The ability to follow the changing guidance through the use of an automated I-9 Management system and have the flexibility to complete Forms I-9 anywhere lends itself to the current environment of remote HR teams working hard to continue coordinating compliant hiring.
Predicting and Protecting Against Employee Turnover
The session I hosted on data and how to predict and protect against employee turnover follows another trend we're seeing in the talent space: a shift toward using data to improve the candidate pool and anticipate retention. As it turns out, the early bird who uses data really does get the worm.
How Data Can Predict Retention
It's no secret that the cost of employee turnover is a big factor driving many HR initiatives. However, most turnover estimates are based on a topline metric, rather than a deep dive into the data. That little bit of time spent doing the analysis can save companies quite a bit. According to a 2019 Work Institute report, when employers consider both the soft and hard cost of turnover, a conservative estimate of the true cost to lose a U.S. worker is around $15,000 per employee!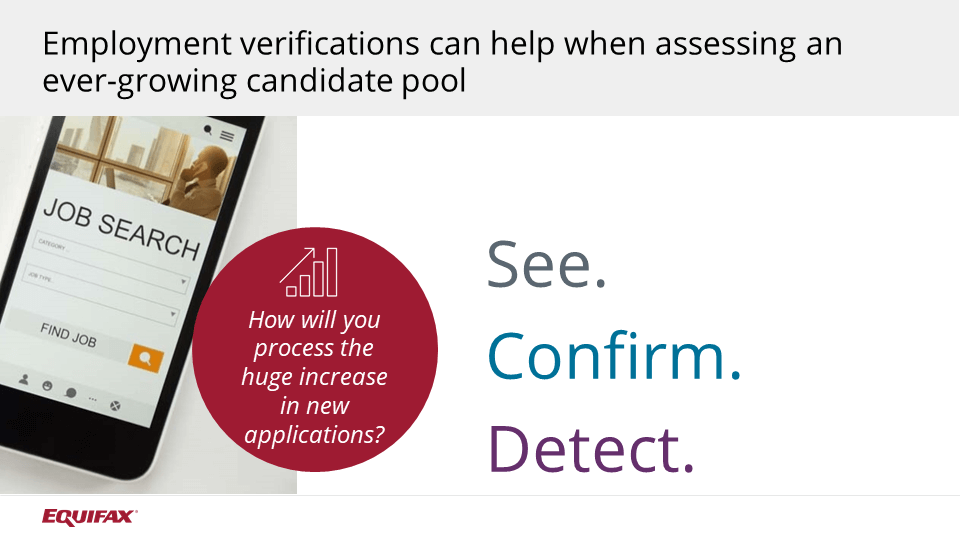 We looked at how to leverage verification of employment data to holistically review each and every candidate as a different path to predicting retention. Given the current employment environment, hiring managers may be receiving more applications than usual for open positions. We talked about how to use data to improve the candidate pool in the short term. Additionally, we discussed how to use it to inform hiring decisions using data analysis to predict tenure. Pre-employment verification data helps hiring managers with these three key things:
See the tenure of applicants
Confirm their experience
Detect inconsistencies
And lastly, we discussed real life examples of using employment verification as a retention predictor. We looked at average one year retention lifts in a variety of industries such as hospitality, retail, transportation, healthcare and more. In addition, we did a deep dive into two case studies. Both demonstrated the large financial impact that retention can have for an organization that uses employment verification to help identify and hire candidates with low turnover risk.
Final Thoughts
It was really exciting to see how HR and Recruiting practitioners have innovated through a very challenging time. Yet, they are coming together to keep thinking, sharing and solving together. Our teams here at Workforce Solutions came away energized to bring new solutions and actionable insights forward as well. As always, we'd like to thank SHRM-Atlanta for putting on a great event. Hope to see you all there next year!