COVID-19
December 03, 2021
Podcast: Learn How Vaccine Mandates May Affect Your HR Processes
By Kate Devine-Elkins
Hear from Equifax subject matter experts about how vaccine mandates may affect Onboarding and HR processes and get information for implementing.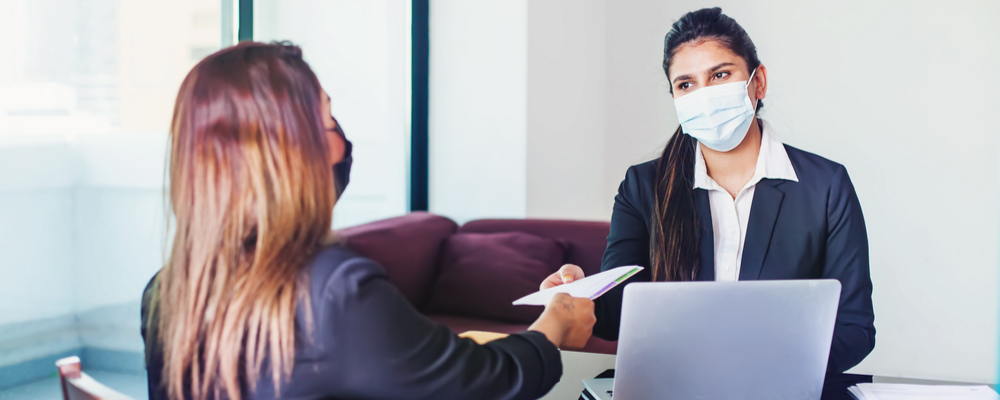 This podcast The HR Outlook for Vaccine Mandates - Who & How is part of a series around vaccine mandates and how they may impact many of your HR processes. In this episode, we discuss vaccine mandates and how they may affect your onboarding processes.
Our Onboarding subject matter experts discussed the recent OSHA Emergency Temporary Standard that came out on November 5, 2021 and affects every employer with more than 100 employees. Some of the details include:
All affected employers need to be in compliance with the regulations by December 5, 2021, meaning they know which of their employees are vaccinated or not.

By January 4, employers need to start collecting negative tests on a weekly basis from employees who are not vaccinated.

Employers need to provide four hours of paid time off plus paid sick leave for side effects.

Penalties will follow the OSHA standard, with a fine of $13,653 for a single violation, or up to $136,532 for willful actions.
Information was discussed around the following topics:
Whether litigation of the mandate should delay you from establishing your process

If you need to prepare for boosters shots being part of the mandate in the future

If attestations are acceptable, and if so what are the requirements

How to handle job applicants who may be applying for affected positions
Listen to the full podcast to hear about these topics and more. You can also download COVID-19 Vaccine Mandates: Onboarding and Tracking Considerations for a deeper dive on this issue.