Reduce the Paperwork Burden on HR and Get a Handle on Form I-9 Compliance
By Brian Elfrink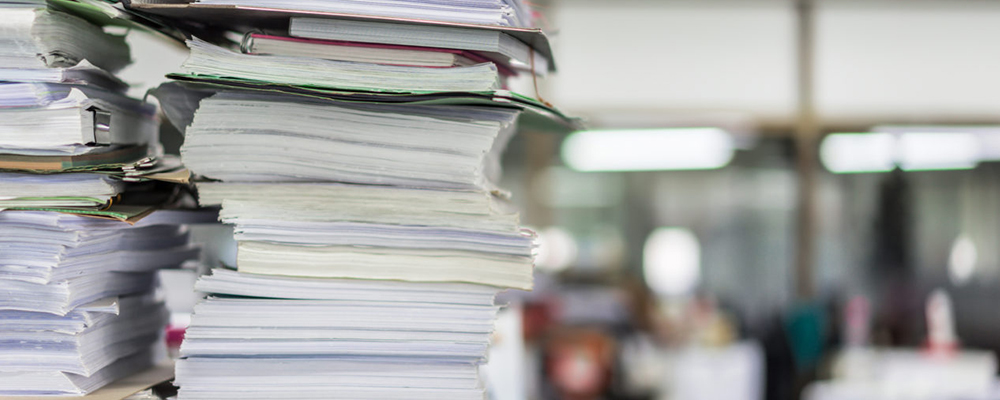 Get a Handle on Your Form I-9 Compliance
No matter how many employees your company has ­– from dozens to thousands – the burden on any HR department remains the same: getting your arms around all of the paperwork. Furthermore, managing Form I-9 compliance is one of the most critical aspects of onboarding.
We get it. Being in charge of all those I-9s can be daunting because:
Many I-9s may have missing or incorrect information
Paper I-9s can be easily misplaced
Regulations and forms can change
Since worksite enforcement is expected to increase, your organization could be audited by U.S. Immigration and Customs Enforcement (ICE). If that happens, you may only have a few days to get all of your I-9s in order.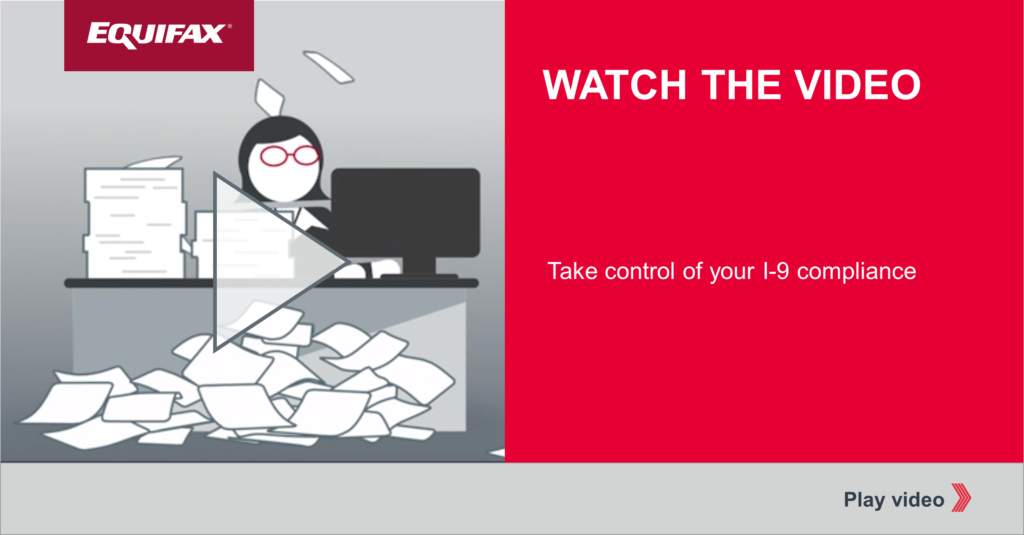 We got it. Equifax Workforce Solutions is here to help you get a handle on all those I-9s.
You'll get your I-9s organized and corrected with our tools and expertise. So you'll manage your I-9s more efficiently.
Above all, with electronic I-9 management, employers of any size can easily keep track of I-9s right from the start - for every new employee. Our award-winning solutions can help with Form I-9 compliance:
Allow new hires to fill out their I-9s online or from any mobile devices
Give simple prompts to complete every step completely and accurately
Deliver alerts when I-9s are missing, so you can take action
Offer options for Section 2 completion, anywhere, anytime
Simplify E-Verify management with tools to quickly manage cases from start to finish
Convert paper I-9s into searchable, auditable electronic files
Provide audit and remediation tools so you can identify and correct errors
Keeps you on top of reverifications so you can keep your workforce compliant
Automates retention by tracking and discarding I-9s you no longer need
So get a handle on your I-9 process. In as little as two weeks, Equifax Workforce Solutions can have you on the road to I-9 compliance. We can help you get your arms back around all those I-9s – no matter where they are. Finally, register for an upcoming demo to see our I-9 solutions in action!