Unemployment Cost Management
August 31, 2021
Unemployment Management Tip: Unemployment Documentation Best Practices
By Rachel Lint
Effective documentation best practices are a great potential defense against paying unnecessary unemployment benefits.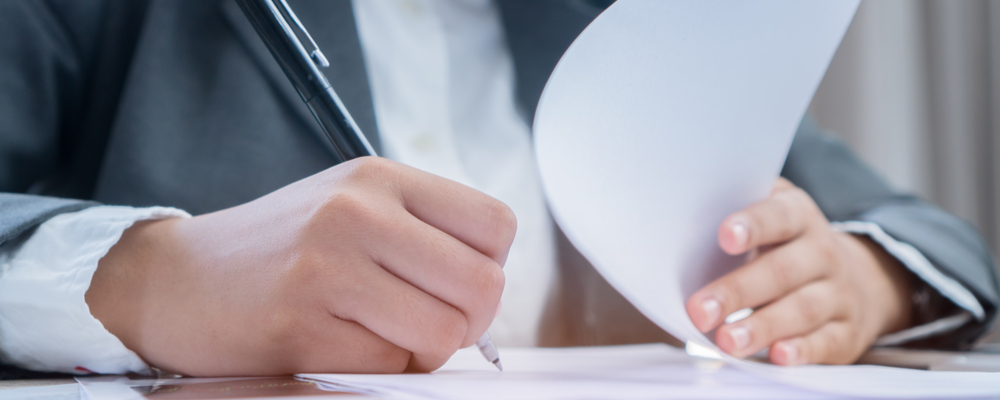 Documentation can be a valuable tool against paying unnecessary unemployment benefits. Effective documentation can help protect your Unemployment Insurance (UI) tax account from rate increases as well as UI Integrity fees, fines, or penalties. Documenting events as they occur (both the good and the bad) will assist you in the future when/if a separating employee files for unemployment. Documentation on events that may seem minor at the time could end up being key in a future unemployment claim.
Unemployment Documentation for Voluntary Quit Cases
It's a best practice to get all employee resignations in writing with the intended last day of work and the employee's signature. If an employee resigns via text message, make an effort to preserve a copy of the message in the employee's file. When someone resigns verbally, ask the individual to put the resignation in writing. If you are unable to get the employee to put it in writing, ask the person who received the resignation to document what reason was provided as well as the date and time the resignation occurred.
Unemployment Documentation for Discharge Cases
When documenting final incident details it's a best practice to include the following:
Who - Besides the terminated employee, who else was involved in the final incident? Were there any witnesses to the terminated employee's actions?

What - What exactly did the terminated employee do that led to the discharge? Include as many details as possible.

Where - Where did the final incident take place? Did it take place on or off the work site?

When - When did the final incident occur? Be as specific as possible with dates and times.

Why - Did the terminated employee offer any reason for their actions?
Along with all final incident details, it is important to provide any supporting documentation that shows proof of the terminated employee's actions. Also, include the policy that the terminated employee violated along with the signed acknowledgment. As the moving party in discharge cases, you not only have to prove what policy was violated, but you also have to show that the terminated employee was made aware of that policy. If the terminated employee had ever received any prior warnings that relate to the final incident, include those as well to demonstrate that you attempted to work with the terminated employee to help correct the matter at hand.
Unemployment Process Training
The Equifax Workforce Solutions Learning Team offers live and on-demand training on our services as an additional benefit for our clients.
The Workforce Solutions Learning Team offers courses on Unemployment Cost Management services, I-9 Management services, Work Opportunity Tax Credit (WOTC) Management, and The Work Number®! Please join us for a live training session or take advantage of any of our on-demand offerings at any time.