I-9 Anywhere for a Better Employee Experience
WORKFORCE WISE™ — EPISODE 4
17 Minutes
I-9 Anywhere for a Better Employee Experience
Companies have 3 business days from the first day of work for pay to complete Section 2 of Form I-9. That can be a real challenge for new hires, hiring managers, and HR. The I-9 Anywhere service from Equifax gives employers the opportunity to access a network of trained completers for a better experience. From remote workers to mass hiring events, we help you explore all the customer benefits.

Announcer (00:00):
You're listening to The Workforce Wise Podcast from Equifax, where we help you better manage your workforce by saving time, reducing risk and focusing on increasing profits.

Jason Fry (00:13):
Hello and welcome to The Workforce Wise Podcast. I'm your host Jason Fry. Today we'll be talking about the Equifax I-9 Anywhere service, and how using that service can help manage I-9 in multiple different situations. I'm joined today by Brian Elfrink, he's senior director of product management for our I-9 management service. Thank you for joining us today, Brian.

Brian Elfrink (00:38):
Thanks for having me, Jason. Happy to be here.

Jason Fry (00:40):
I do want to just briefly give the audience an overview of what we mean when we talk about I-9 Anywhere and what it is, more from kind of a nuts and bolts, how it works, and what problem it really solves. So if you could take a couple minutes and just kind of walk us through what I-9 Anywhere is and then we'll get to some alternate use cases beyond remote employees.

Brian Elfrink (01:05):
Absolutely. So the Equifax I-9 Anywhere solution provides employers with opportunities for section two to be completed in alternative ways than what has historically been an HR representative responsibility or a store manager responsibility, for example. So I-9 Anywhere creates the ability for the employer to really outsource the section two responsibilities to a professional services network.

Brian Elfrink (01:37):
So Equifax I-9 Anywhere has created a network of third party providers that employers can leverage to really overcome some of the initial challenges with section two completion, like timeliness for example, or data accuracy. And we've found that leveraging professional services as a part of this I-9 Anywhere network, employers are seeing benefits from outsourcing the section two completion responsibility to these types of providers.

Jason Fry (02:05):
That's awesome. And honestly, really an interesting way to think about the I-9 Anywhere solution, as it solves not just the problem of section two completion, which in and of itself is difficult at times, but also has additional benefits that the employer may not be thinking about. So when we think about benefits inside the section two completion process, if it's outsourced for the employer, what type of benefits are you hearing clients talk about as they're using the I-9 Anywhere solution?

Brian Elfrink (02:39):
Yeah, absolutely. So I mentioned too, and just to expand on those two a little bit more, right, so the accuracy component of it. So certain situations of employment authorization can be kind of complex, right? So there are certain document combinations that typical HR representatives or store location managers aren't familiar with, and it can create challenges with completing that form accurately to employers who have adopted the I-9 Anywhere section two completer network that Equifax I-9 offers, have really seen an increase in the accuracy of those forms being completed by the services of the professional services that we've connected with, because they're accustomed to doing these forms on a daily basis.

Brian Elfrink (03:24):
The second component being the timeliness. So we know that section two the form I-9 has to be completed within three days of hire. And sometimes we have seen throughout informal organizations, a lot of challenges with getting those sections completed on time. Primarily because they're reliant on workforce inside their organization that has primary goals and objectives of their role within that organization, that don't necessarily align with completing these administrative tasks of onboarding in a timely fashion. And so by utilizing the I-9 Anywhere network, they're really essentially putting more responsibility on the new hire to complete these activities on their own by engaging with these professional services networks.

Brian Elfrink (04:14):
And that leads me to the last point that I want to make sure everyone clearly understands is, there's an opportunity cost associated with the responsibilities of your organization staff, right? So whether it's a store location manager at a restaurant or a store location manager at a retail organization, those folks have a primary responsibility of running the shop day to day. They have a primary objective of driving incremental revenue growth for their organization, similar to any other role within any business. We're here to achieve primary objectives and a lot of times this objective of completing section two is an administrative responsibility that takes away from their core objectives.

Brian Elfrink (05:00):
So there is an opportunity cost associated with this process of completing the form I-9. And employers within our employer community have found direct benefits and recouping that opportunity costs by electing to leverage the I-9 Anywhere professional services that work that we offer.

Jason Fry (05:19):
Right. So I'm thinking about a lot of our retail clients, a lot of our food service clients, and honestly almost any of our clients who may not have onsite HR representation at every location. So they're probably leveraging another staff member or a manager to do that section two or that new hire paperwork, and completing section two as part of it. And that takes away time from what they're supposed to be doing. So managing either the restaurant or making sure that everything's going smooth on the retail floor.

Jason Fry (05:51):
So I can see a real use case there for even places where there might not be a remote employee situation. So one employee who's working at a remote location and wouldn't have HR representation, but also where HR may not truly be HR, but may be a manager in the organization who's filling that role for the section two completion for the form I-9. Are there other use cases that our employer clients are telling us about where they're using I-9 Anywhere?

Brian Elfrink (06:23):
Yeah, absolutely. So another specific area that employers have elected to leverage the I-9 Anywhere network of completers is when they have mass hiring events. So a very concentrated period of time in which they're onboarding several new employees at the same time. And they found that leveraging the professional services network that we offer to really orchestrate those onboarding activities of those mass new hire events, creates the same type of efficiencies that I spoke to around the one off. It's highly concentrated, it's directed by a professional service that understands the form I-9 completion process, understands the complexities, the timing requirements, and ensuring that those mass hiring events go seamlessly to onboard all of those new hires in that condensed time frame. So that's another use case that we've seen from our employer community.

Jason Fry (07:22):
And I think one thing before we move too far that we just need to reiterate, that even though an employer is using a designated agent in the I-9 Anywhere process to complete that section two, it's still the employer's responsibility to make sure that that process happens and they are ultimately responsible for the accuracy of that form I-9 completely including that section two.

Jason Fry (07:48):
So it's important that they not only understand the process themselves, but also ask a lot of questions around it. Before you engage with a vendor to do a section two remote or using a third party staff, ask a lot of questions, ask who they are, ask how it works. Make sure that you as the employer understand what the process is and can verify that the process is good and sound before you're engaging someone to do this type of work for you. Because again, as the employer, you're still going to be responsible for form I-9 if there is an enforcement action. So it's incumbent on the employer to understand what it is and ask a ton of questions.

Jason Fry (08:31):
And honestly, that's one thing that when we work with employers to move them into the I-9 Anywhere solution, we encourage them to ask us questions, make sure that they understand the process. Because like I said, they're ultimately responsible for form I-9, and we want to make sure that they're comfortable with the process and understand exactly how the process is being executed, and that we've worked diligently with our third party providers to make sure that they are the best and the brightest when it comes to completing section two. And that's really what we're trying to do, make sure that we have a good sound process that we can have for employers to use because we want to be in the business of reducing as many errors, creating the best environment for that section two to happen.

Jason Fry (09:16):
And Brian, I know the thing that I know I've heard from clients, and I'm wondering if you've heard too, is that environment where section two is happening, some employer clients are much more comfortable with outsourcing that piece because it creates a better experience for the new candidate. So rather than having to show up and giving their manager some pretty sensitive documents, they're able to give those to a third party. Have you heard that from clients too?

Brian Elfrink (09:43):
Yeah, absolutely. And it really goes hand in hand with the other benefits that we've articulated and really empowering the new hire individual to kind of own and manage their own onboarding process as it relates to the form I-9 and I think as you alluded to, there's personal sensitive information associated with that process. And so granting the new hire the ability to really own that process as an innate benefit as a part of the onboarding process, I believe.

Announcer (10:13):
To get even more out of today's episode, make sure you get your free tools like webinars, eBooks, videos, and more at equifax.com/wise.

Jason Fry (10:24):
Another thing that I've heard recently and honestly, much more recently vocally from our clients, and I think that it probably has a lot to do with the fact that both immigration and enforcement is in the news almost every day when you turn on the television. But enforcement has become kind of a real question in employer's minds. And as more employers are focused on making sure that they're reducing as much risk as possible. Outsourcing this piece to a third party that is doing it every day not only creates a better user experience, but also can help really reduce errors on that form I-9, and also keep the employer out of harm's way from a lot of other circumstances that come along with enforcement outside of just the form I-9 itself.

Jason Fry (11:14):
So one place where I've heard quite a bit of communication from clients about the I-9 Anywhere process being a good thing or fitting well into their process, is when they're hiring foreign born workers or workers who are working on either a visa or some other type of employment status. It really helps to have someone who is doing it every day, used to the documents and able to understand exactly what they're seeing. Because again, that physical touch of the documents is still required. And making sure that the documents look accurate and appear to be correct and reflect or appear to pertain to the that's standing in front of you, is still a key piece of the form I-9 process and having an agent that's able to do that and does it consistently for all types of employment statuses, helps to reduce a lot of the errors that honestly we even see in form I-9 compliance.

Jason Fry (12:10):
Brian, can we talk for just a minute about what we think one of the most important use cases is, which is remote employees? And how the I-9 anywhere process really makes it easy for people to work anywhere and also helps reduce the friction in boarding employees who may not work either at a corporate office or in a world where we're living, where a lot of HR organizations are centralizing again and pulling a lot of the HR function into a corporate headquarters, in employees working in a location that just doesn't have HR representation.

Brian Elfrink (12:46):
Yeah, absolutely. And I would say I think that's the more traditional way to look at a service like I-9 Anywhere is for those geographically dispersed employees where there just isn't employer representation in the area that that new hire is beginning and will continue to work from. And so leveraging a third party network that has coverage throughout the continental United States to provide a authorized representative that's familiar with the process to be the one that completes and verifies the documents required during the section two completion process, is just table stakes really; especially thinking back to what you were just articulating from the enforcement action.

Brian Elfrink (13:30):
So what we're seeing is the government's evolving their approach, right? And it behooves the employer community to do the same. And I think it's critical in that way of thinking to approach the utilization of a third party professional services network, like we offer through I-9 Anywhere, as an opportunity to really evolve along with the government, in terms of dedicated support staff that's professionally viewing these types of documents, completing these forms on a daily basis, to offset some of that risk that we see increasing from the enforcement side of of the form I-9 regulations.

Brian Elfrink (14:11):
This is an opportunity for employers to really think differently beyond just that traditional sense of using a network for geographically dispersed employees, and really think about how this could benefit the overall organization as it pertains to maintaining compliance with I-9 section two completion.

Jason Fry (14:33):
Right. And I think one of the key things that even we see in our data is that that three day rule is the three day rule. There are no exceptions. You don't get extra time because it was hard to find the employer, it was hard to get to the employer, the employee didn't work at the right location. Or because you didn't have HR representation at the individual location where that employee was hired. That three day rule is a strict rule and if you miss it, you've missed it.

Jason Fry (15:00):
You still need to do the I-9, because it is vitally important to have an I-9 on file for every employee that requires one. But if you've missed the three days, you've already made an error and you can't come back from it. So I think that that's kind of the key around why this becomes so important, not just for accuracy in reducing errors, not just for the ability to have a better onboarding for an employee and to make sure that we can meet the employee where they are, but also to make sure that I-9 is not late.

Jason Fry (15:32):
Because the ability to be able to on demand schedule appointments, gives the employer the ability to make sure that that three day rule is always met. No exceptions, which is the goal for every employer. Let me restate that. Not the goal, it's the requirement for every employer to have that on I-9 done in those three days. So that's really one of the key functions that I-9 Anywhere can help solve and a way for the service to be viewed as not just completion of the form I-9, but timely completion of the form I-9.

Jason Fry (16:07):
Well, Brian, it looks like we're about out of time today. I'd like to thank you for joining me as co host on The Workforce Wise Podcast. We hope you all enjoyed today's discussion and we hope that you're walking away with some best practices that you can adopt at your organization.

Announcer (16:23):
Thanks for listening. If you like what you heard today, be sure to subscribe to The Workforce Wise Podcast. And don't forget to download your free tools at equifax.com/wise. While you're there, check out our other episodes and sign up for our live tech demo to see our solutions in action.

Announcer (16:40):
And to keep our lawyers happy. You should know the information provided on The Workforce Wise Podcast is intended as general guidance and not intended to give a specific tax or legal advice. For tax or legal information pertaining to your company and its specific facts and needs, please consult your own tax advisor or legal counsel.

Announcer (16:58):
The views expressed are those of the discussion leaders and do not necessarily reflect official positions of Equifax. Investor analysts should direct inquiries using the contact us box on the investor relations section at equifax.com.

Explore Blogs, Articles, And News About Workforce Solutions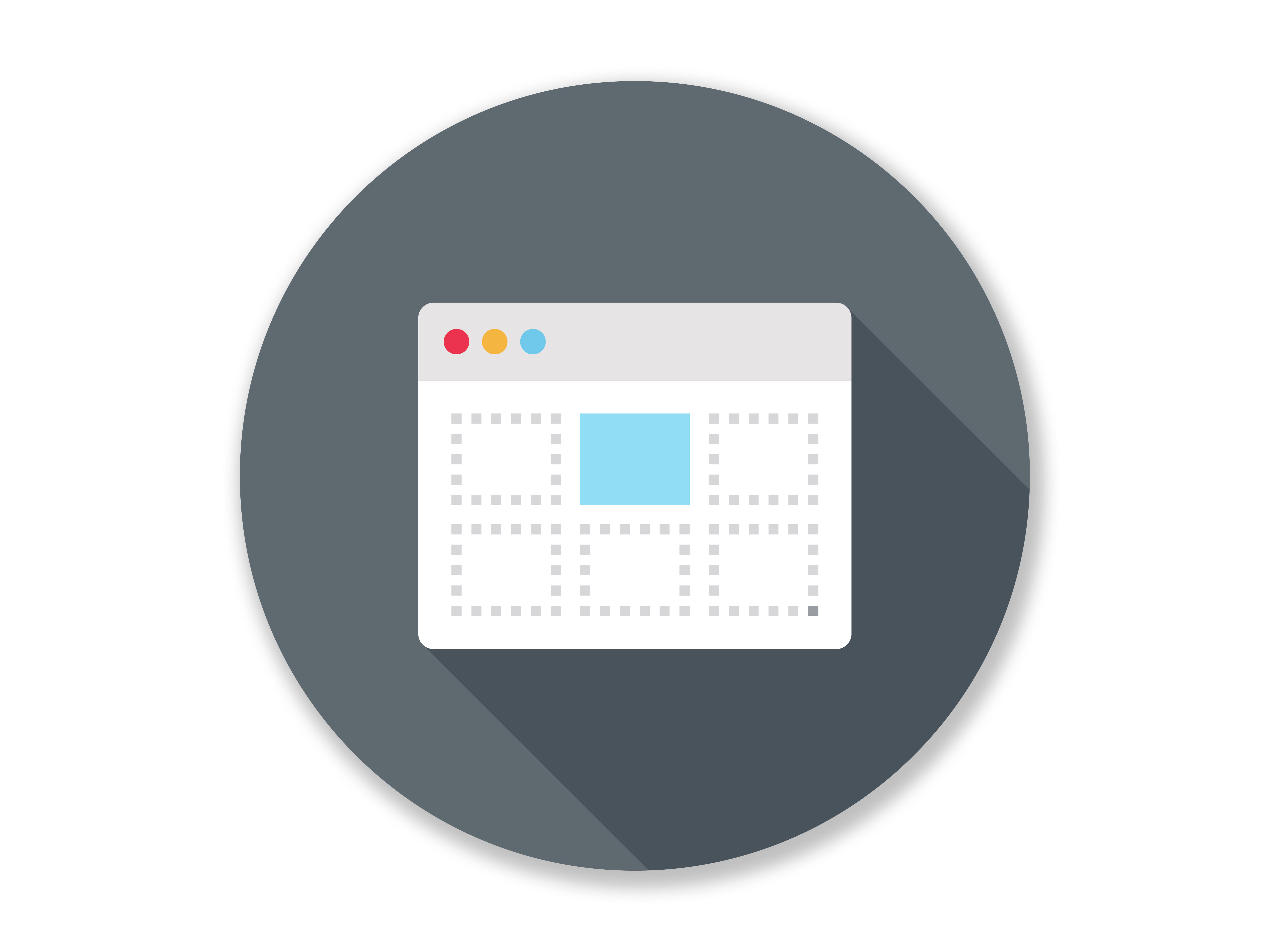 WEBINAR
FORM i-9 REVERIFICATION, RETENTION, AND REHIRES
Our team reviews common mistakes and misperceptions around Form I-9 to help you get and keep your I-9s in order.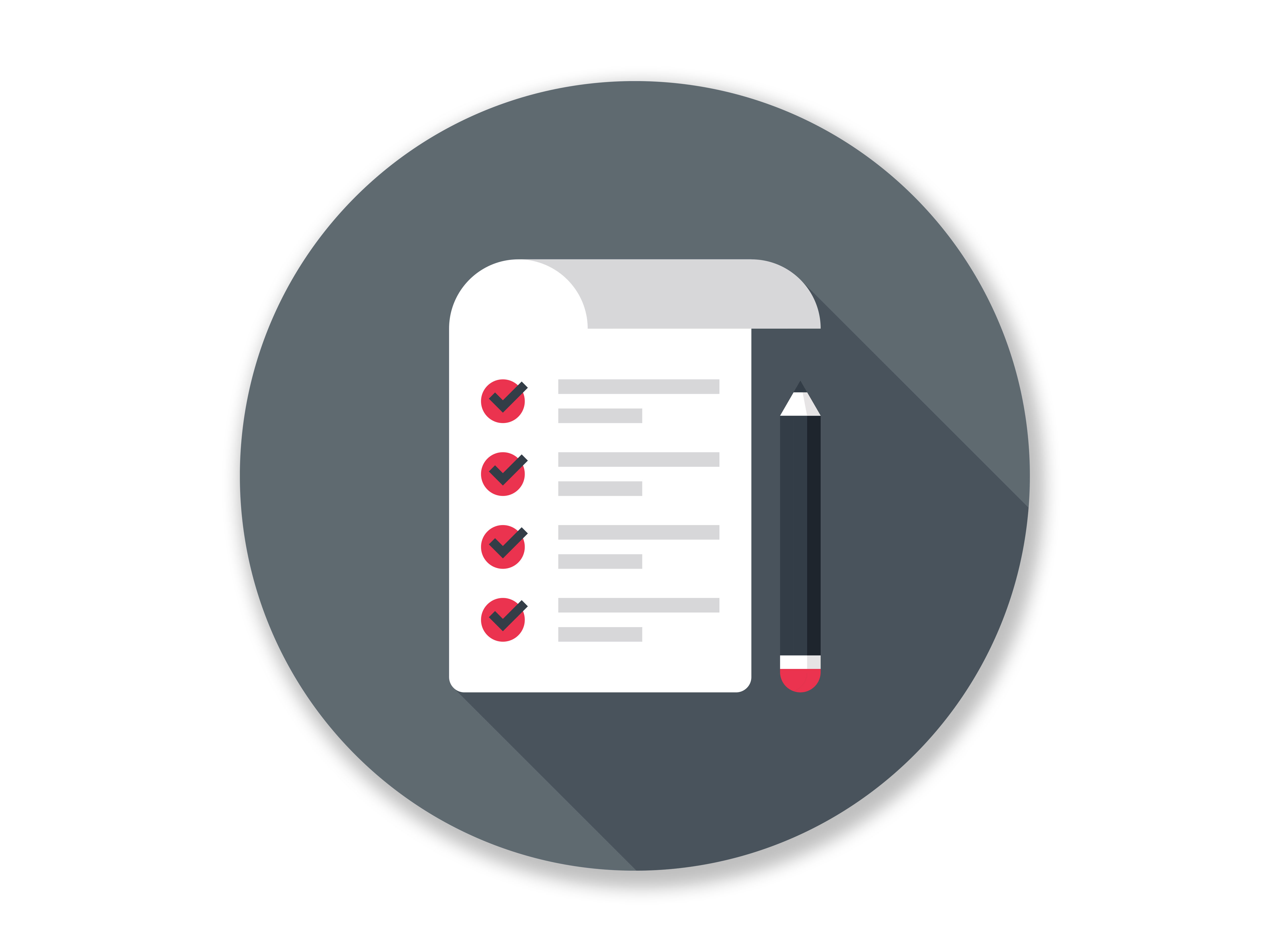 CHECKLIST
HR CHECKLIST FOR I-9 ENFORCEMENT
This checklist guides you through steps you can take today to help start getting your I-9 processes in shape.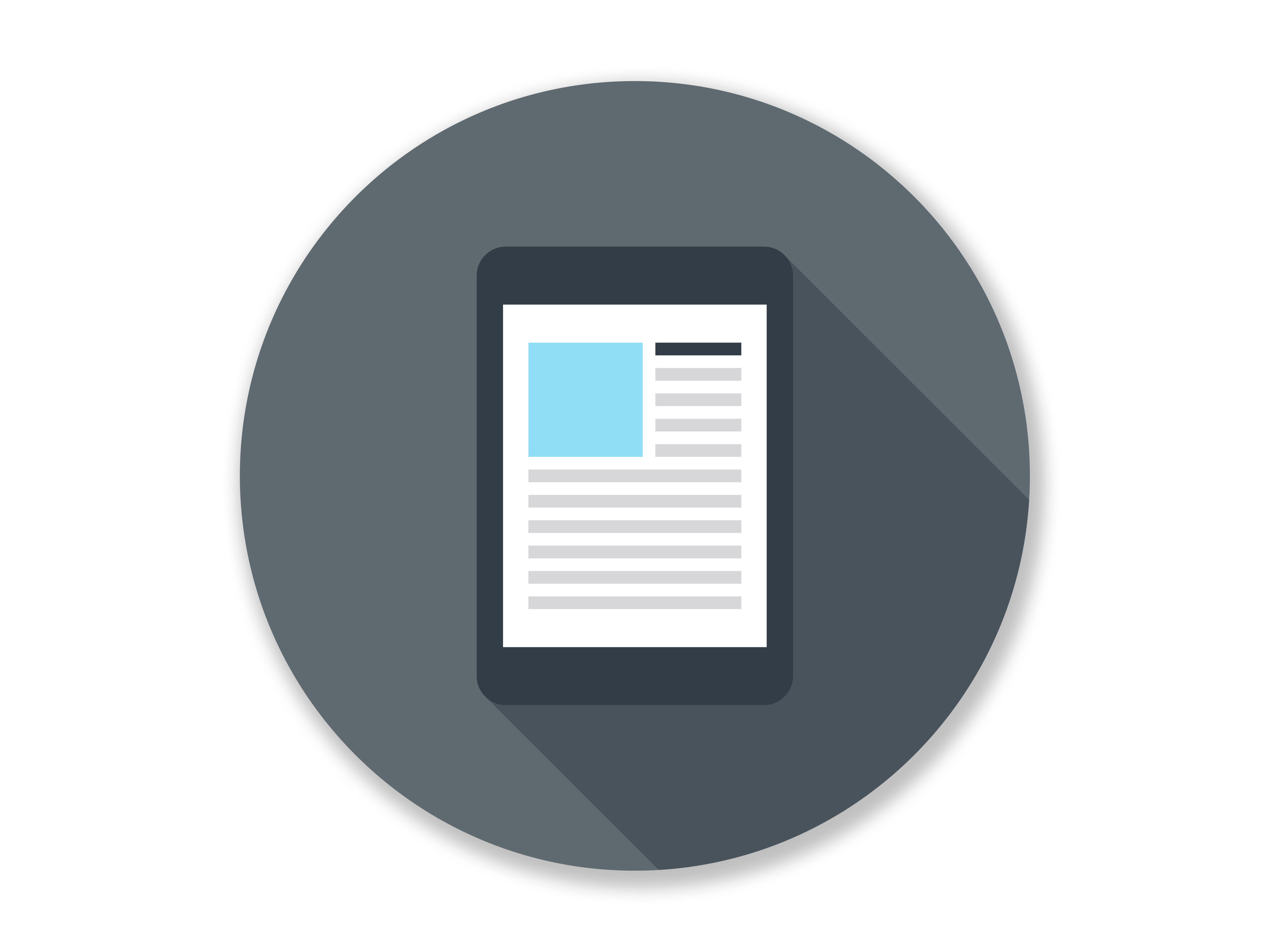 EBOOK
GETTING EMPLOYEES ON BOARD WITH OFF-SITE I-9s
Discover why off-site I-9s are tricky and how to streamline remote Form I-9 completion for employees and HR.
Form I-9 – Equifax Insights Blog
Webinar: A Better Path to Completing I-9s
Enforcement on the Rise; Learn How to Help Prevent a Costly Surprise I-9 enforcement has increased significantly over the summer. ...
Form I-9 – Equifax Insights Blog
Here's Your List of Must-Dos for HR Tech 2018
We're counting down to the HR Technology Conference & Expo in Las Vegas from Sept. 11-14. HR Tech always delivers ...
Form I-9 – Equifax Insights Blog
SHRM18 – Must Attend Sessions
SHRM18 – Chicago, June 17 – 20 The 70th SHRM Annual Conference & Exposition will be held in Chicago June ...
MORE EPISODES
Listen to other Workforce Wise™ Podcast episodes.
I-9 Anywhere to get I-9s Right, on Time, in Person
Learn more about the I-9 Anywhere® service to help your organization get a better handle on I-9s.

15 Minutes
Six Steps of an I-9 ICE Audit
Listen to understand the who, what, when, and how of I-9 ICE audits plus tips to help get your organization prepared.

26 Minutes
The information provided herein is intended as general guidance and is not intended to convey any tax or legal advice. For tax or legal information pertaining to your company and its specific facts and needs, please consult your own tax advisor or legal counsel. This podcast is intended for the education and benefit of our customers and potential customers. The views expressed are those of the discussion leader(s) and do not necessarily reflect official positions of Equifax. Investor analysts should direct inquiries via the contact form at the Investor Relations page.