Why Should I Worry About Unemployment Hearings?
WORKFORCE WISE™ — EPISODE 15
24 Minutes
Jason Fry (00:06):
Hello, and welcome to the Workforce Wise Podcast. I'm your host, Jason Fry. Today we're going to be talking about an interesting subject that many employers may not think about on a day-to-day basis, but it can make a huge difference in the management of their unemployment claims program. Administrative hearings can be a difficult and often misunderstood part of the unemployment claims process, but it honestly doesn't have to be. Today Dave Caldwell is with us and he will be walking us through key points for employers to better understand UC hearings from what they are, to what's important, to how to prepare. All kinds of very interesting information about administrative hearings and what their true impact can be for employers. Dave is our product manager for our UC service. And in that role, he's responsible for the strategic development of our UC offerings. Thanks for joining us today, Dave.
Dave Caldwell (01:06):
Thanks for having me, Jason. I appreciate it.
Jason Fry (01:09):
Fun fact about Dave. If you ever meet him in person, he is a musician and can play a wicked guitar. So if you ever see him on the street, make him play you something.
Dave Caldwell (01:20):
No pressure there Jason.
Jason Fry (01:22):
Right. So Dave, let's start at the very beginning. What is an unemployment hearing and where do they come from and why are they important?
Dave Caldwell (01:37):
Well, I probably should start off with the fact that they are generally not very popular with folks who have had to do them or do them frequently or attend them frequently. But unemployment hearings generally happen when an unemployment claim is filed. I'm going to take you back in time, to start. We're starting from scratch, where folks might not have familiarity with the process, but when an unemployment claim is filed after an employee separates, the state rules on that claim, determining whether that person should collect unemployment benefits or not according to their statutes and rules and regulations.
Dave Caldwell (02:19):
And in either case whether they are allowed benefits or they're denied benefits, the other party has the right or the ability to appeal that to disagree, in essence. And in most states, when there's a disagreement about benefits at a ruling that's been made, a hearing is the outcome. So those are the processes that are scheduled where the state is interested in hearing from both parties to make a decision, to see if they affirm the decision that the representative from the state made the first time, or if they want to overturn that and make a different ruling. And again, it can be the either party that files that appeal. So if the employee is denied benefits, they can appeal that. If they are awarded benefits, the employer can appeal that. So I hope that provides some background.
Jason Fry (03:16):
It does. And can you talk to the listeners for just a minute about why it's such an important milestone in the overall claims process? I know you said either side can contest or raise action, but why is that such an important milestone?
Dave Caldwell (03:33):
It's extremely important. And I'll tell you one of the things that a lot of employers that I've worked with over the many years that I've been in this business is, why do I get so many of these? Why should I worry about this when it's as a result of the employee filing the appeal? And so the hearing is because the employee disagrees. Why should I worry about going to that? And one of the things that I make sure to tell them is that you've won this case at that point. And that if you don't attend that hearing, it's very likely that whatever the employee says, you won't be there to counter it or to disagree with it or object to it, or to provide additional information.
Dave Caldwell (04:17):
And often that's a recipe for losing that claim. And so at that point, that claim is yours to lose. So that's why it's important as a milestone, especially if it's an employee appeal. The reason it's so important as a part of the unemployment process for the employer is that generally if an employer appeals, it's that they are really concerned with a violation of a policy that could lead to, or be involved in other litigation. It certainly could also have to do with other proceedings outside of the unemployment or the work environment. And so they're typically appealing that because they need to make sure that the company policy or the rule is enforced as part of that hearing outcome. So that's why it's so important. These are generally contentious. I'll tell you, in most cases that we see with our client base, only about 4% of total claims actually turn into an unemployment hearing.
Dave Caldwell (05:23):
So they don't happen all that often, but in our case, that's six figures every year in terms of the number of hearings across our client base. And every one of those is important. And I will tell you, they generally are much more complicated cases, especially again, if the employer brings the case to hearing. They also tend to have high liability involved. A lot of employers will contend that the benefits should be denied according to company policy and so forth if in cases where there's a great deal of liability. That is that if the person collected their full unemployment claim, that that would be a significant amount of money.
Jason Fry (06:06):
Right. And it sounds like it may be more than just the unemployment claim that the employer would be either concerned about or making sure that they're adjudicating correctly.
Jason Fry (06:16):
So, can you talk a little bit about just how the hearing itself works? So what would the proceedings be like? What would an employer normally see when they either dial into or show up for either a UC hearing or if they show up in person? "What does the overall proceeding look like, and what should an employer really be prepared for either from the judge or from the employee who may be there too.
Dave Caldwell (06:51):
Sure. Yeah. And this is a good question. And to something you just mentioned earlier is that there's more involved than just the money from the unemployment claim that comes out of your account, just to talk a little bit about that. That's an important thing for folks to remember is that typically unemployment when every dollar goes out of your account for benefit charges, if you're a reimbursing employer, like a government agency or a nonprofit, that's a dollar of real money that you then have to pay back.
Dave Caldwell (07:21):
But if you're a tax paying employer, which most of the for-profit enterprises are out there, typically you have to fund the account for that dollar of benefit charges, plus administrative fees. So the staff at the state socialized charges that take place as a result of a non charged decision, things like that. So, really it's an important point is that for every dollar of benefit charge is paid. It's roughly a $1.20 to a $1.50, depending on the year and the timeframe, but the Department of Labor data indicates that it's really over a dollar to replace that dollar. So, very important fact that you touched on.
Dave Caldwell (08:03):
The way a hearing proceeding works, though, is that both parties are both parties will receive a hearing notice with a date and a time and how to access the hearing. And generally that is these days, as folks might know via telephone. As often as possible, they will have those hearings via telephone. In normal pre COVID pandemic times and probably in the near future, as things get back to some semblance of normal, there might be a more likelihood of an in-person hearing, which means that all parties have to appear in person at a state office address. So that's essentially how they would access the hearing. And typically that hearing process is going to go through hearing statements from both sides, as far as the information about that person's separation, and then details, documentation might be asked for by the hearing officer or the administrative law judge that's presiding over the case. And they'll ask for documentation.
Dave Caldwell (09:04):
They may have questions around that information. And what a lot of folks don't realize is that they have opportunities throughout that proceeding for certain features of the hearing. So for example, you have the ability to make an opening comment. You have the ability to cross examine the other party, the claimant, or the former employee in this case. And you have the ability to make closing statements and those kinds of things folks just aren't... If you're not going to hearings all the time, those aren't things that you're really comfortable or even knowledgeable about. So those are important things to be aware of is that ability to interact in the hearing in a defined way.
Jason Fry (09:48):
And honestly, that's really interesting. And I think one of the reasons that our offering is so successful for our employer clients, because I know that we offer those preparation services to get them ready for a hearing. And then we also offer representation services for hearings to work on their behalf. Can you talk a little bit about those two aspects of our service, what they are and why they're important for employers?
Dave Caldwell (10:19):
Yeah, absolutely. And I think they're both very important and employers choose those options based on their needs. The hearing preparation is essentially every hearing that's scheduled our team as a part of our unemployment cost management solution will prepare them for what they're going to experience. And what that means is it's not that we would attend the hearing with them. It's that we would make sure they understand kind of what I just talked about, the fact that they're going to be expected to present documentation.
Dave Caldwell (10:52):
There'll be some discussion about what that documentation might be. For example, if it's a violation of a company policy, the state's going to want to know what that policy is. And they're going to want to know that the employee signed an acknowledgement of that policy. So they've agreed to it. They'll want to know if there's any warnings or previous incidents that were documented. And so essentially that process is very defined as far as what the state's going to be looking for. And although there's variation across the states, there are some common themes and our folks in preparing the client and the person who's going to be attending the hearing, is going to be walking through that with them, to the extent that they need it. Now, the other important thing that you mentioned is the ability for our folks to represent the employer in the hearing.
Dave Caldwell (11:44):
And that's a critical feature because the more important that hearing is, the more likely it is that you would want to engage us for that hearing. So most of our clients, for those folks who will be listening on this podcast, if you are a customer of ours, you probably already have the ability to ask for us to represent you in an unemployment hearing. And it's very important that you do that, especially if it's complex or you have team members who might be less comfortable, shall we say with that. And I will tell you, generally you need firsthand testimony for an unemployment hearing and for someone who's a management or a supervisory employee, and is the firsthand witness for the unemployment hearing, they're not going to these all the time. So there is a lack of comfort.
Dave Caldwell (12:34):
There's probably a lack of understanding of that process I mentioned, and those opportunities to present statements and cross-examination. And so a representative from our office whose full-time day job is unemployment hearings, and I know that sounds weird to most of us, like I said, these aren't normally fun things to participate in, but these folks do them day in and day out. So they're very good at it.
Dave Caldwell (13:00):
They have a lot of muscle memory around what the state's looking for, what the process is like and what's going to be asked. So those folks, we know that they're effective because we typically see around a 12% lift in success rates between a client handling that themselves and our folks handling that with them. And that's important because as I mentioned before, that dollar of benefits paid out is worth a lot more in terms of tax payments paid in to replenish it.
Jason Fry (13:36):
Yeah. And that's honestly an astounding statistic that when we rep clients or where you provide the representation for clients, that there's a 12% increase in the success rate. So we talked a lot about preparation. Can you talk a little bit about the types of documents or the things that an employer should make sure that they have access to, or have with them if they're going to attend one of these hearings on their own?
Dave Caldwell (14:06):
Yeah, absolutely. And it really brings up another good point, which is providing information at the initial step of an unemployment claim can actually help you avoid going to some hearings. And I know that sounds odd to say, but the more complete your documentation and information that you presented in the initial claims response to the state, the more likely they are to make the right decision on the front end, right. And the state makes the rules when it comes to unemployment. So that, we don't determine whether someone collects benefits, but the state does. We just know what documentation they're going to need to make the right decision. And by doing that, it can often avoid an unfavorable decision on the front end and therefore, no need to go down and actually participate in an unemployment hearing.
Dave Caldwell (14:55):
So that's a really important fact. But generally speaking, when you go to an unemployment hearing, you're going to need the personnel file of that individual, whether that's in front of you, taking it with you, if you're going in person. And typically there's a need to have duplicates and sometimes triplicates. A copy for yourself, a copy for the state and a copy for the claimant. And often that needs to be sent in ahead of time.
Dave Caldwell (15:20):
So preparing for an unemployment hearing is very important. And again, that's where that preparation that we provide can really come in handy, especially where there's a lack of familiarity, or like I said, comfort zone, or even that muscle memory just by not having to do that very often.
Jason Fry (15:36):
Yeah. It sounds like that both preparation, but honestly the representation is extremely important for an employer that may not go to or attend these hearings every day of the week. So when you think about the hearing process, and when you think about an employer showing up, what are some of the pitfalls that they should think about, lookout for? What should they just be aware of when they're walking in to make sure that they are eyes wide open? So can you go through some of what I would just call the pitfalls that they might need to just be watching for while they're preparing for, and then attending that hearing?
Dave Caldwell (16:17):
Yeah, it's really very basic. Make sure that you've got all that documentation, make sure your first-hand testimony shows up or calls in. That's a really important component as well. And also if the claimant themselves doesn't appear to a hearing, that's a very important component of the hearing. At that point if you asked for the hearing, because you had initially lost that case, you're going to want to go ahead and present your testimony on that unemployment hearing, whether the claimant's there or not. If the claimant called for this hearing and doesn't arrive, then it's really worthwhile to motion to dismiss that hearing so that it doesn't need to take place. You've already won. The claimant is not there to present anything to the contrary. So it should stand on its own.
Dave Caldwell (17:07):
The other things like I said is making sure that that documentation is as thorough as possible. And it's one of those things that we always like to tell folks. That's why we encourage really thorough documentation upon separation, because that's the time to do it. Not when you've got an unemployment hearing staring you in the face and you don't have that documentation. We all know managers turnover, HR people turnover. So the individuals who were there when this person separated may no longer be there. So that documentation becomes extremely important.
Jason Fry (17:44):
Well, I mean, it sounds like consistency is important too. So I know you've talked about policies and policy manuals and talked about the steps for both the separation process and then the preparation process. So how important is it to define those upfront and what recommendations would you have for an employer when they're looking to set up the process around both documenting their separations and what tools do we have that may be able to help employers as they look at, not just the hearing process, but all the pieces that would lead up to the documentation necessary to successfully show up for a hearing.
Dave Caldwell (18:27):
Yeah, you hit on a really good point there, Jason, which is the consistency. In terms of your success in unemployment hearings as an employer, you're going to be much more successful in enforcing company policies that you consistently enforce yourself, right?
Dave Caldwell (18:44):
So if you generally have an attendance policy and it has a certain number of absences or, and/or tardy instances and so forth that are allowed, if there's a standard cadence, as far as performance evaluations or personnel action that is taken as part of those incidents, make sure that those are uniformly and consistently enforced across your population, because that will be asked whether this was an exception, whether there are usually exceptions for this kind of incident and so forth. So while we don't ourselves offer a service, as far as HR consulting around your policies, what we can help you with is helping to understand how you use those policies in an optimal way for unemployment. There are best practices and they are generally to be consistent with how you enforce them. The other thing obviously is make sure that you have, and you keep from an employment and personnel file perspective, someone's signature that they have, even if it's an electronic signature, that they have read the policy, that they understand the policy and they agree to it. Those are really important.
Jason Fry (20:00):
Honestly, it sounds like it, and with most things in HR, consistency process are key in making sure that you do it correctly and you expect the outcome. So I got to go back to 12% increase. To me that is phenomenal. The increase in win rate using our representatives. Can you talk to me a little bit about why our representatives do better or have those better outcomes?
Dave Caldwell (20:32):
Yeah, absolutely. And it's really simple and straightforward. It is number one, their comfort level with this process and their knowledge and expertise, but it's also that they are not emotionally attached to the case, right? So they're going to be handling these with their expert background. It's important to note that we, as a solution provider for unemployment cost management maintain a substantial size number of individuals that are dedicated to participating in unemployment hearings with our customers.
Dave Caldwell (21:02):
So that's an important thing to note. These are folks that, again, it's their day job. It's what they live and eat and breathe as far as their work. And so they're very comfortable with the process. They understand unemployment. They even know the nuances on us from a state by state basis. And again, they don't have the emotional attachment. They don't have the discomfort that a lot of employers might have specifically about an unemployment hearing, and that allows them to do this in a more methodological kind of a way, right. There's much more of a standard process that they follow that is much more successful. And in addition, they have a great deal of knowledge about what the state is looking for and how those state regulations and statutes and rules are applied based on the separation and they're able to offer that information.
Jason Fry (21:58):
I love that. And I like that you continue to point out that consistency is key and muscle memory, this is what they do every day. And then being divorced from the emotions of what can be, I would imagine for an employer, a very emotional time, especially if it's not something that they do every day. So I think that those points are well taken, but then I'll just go back to preparation. Sounds like it is one of the most important things, but understanding what you're doing, knowing the differences like you mentioned from state to state have to be some of the top things that we provide that really help move the needle for our clients and get us to where that 12% increase lays. So everybody we're out of time for today, but I would like to thank Dave for joining us on Workforce Wise Podcast. We hope you all enjoy today's discussion, and we hope you're walking away with some best practices that you can adopt at your organization.
Explore webinars, Articles, And News About Workforce Solutions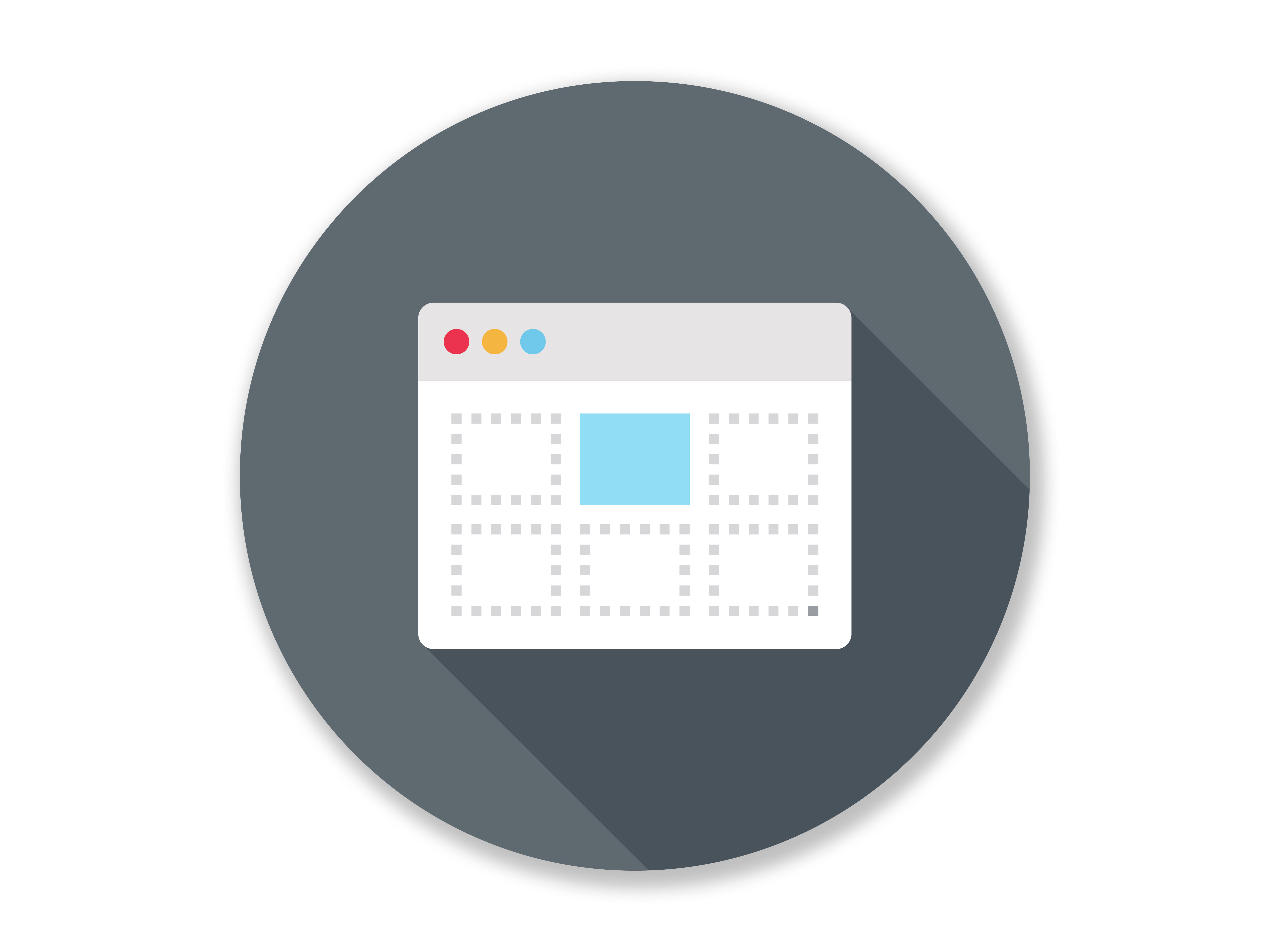 WEBINAR
WHAT'S NOW AND WHAT'S NEXT: CURRENT STATE OF UNEMPLOYMENT
Join us as we recap the impact of the COVID-19 pandemic on the overall unemployment process.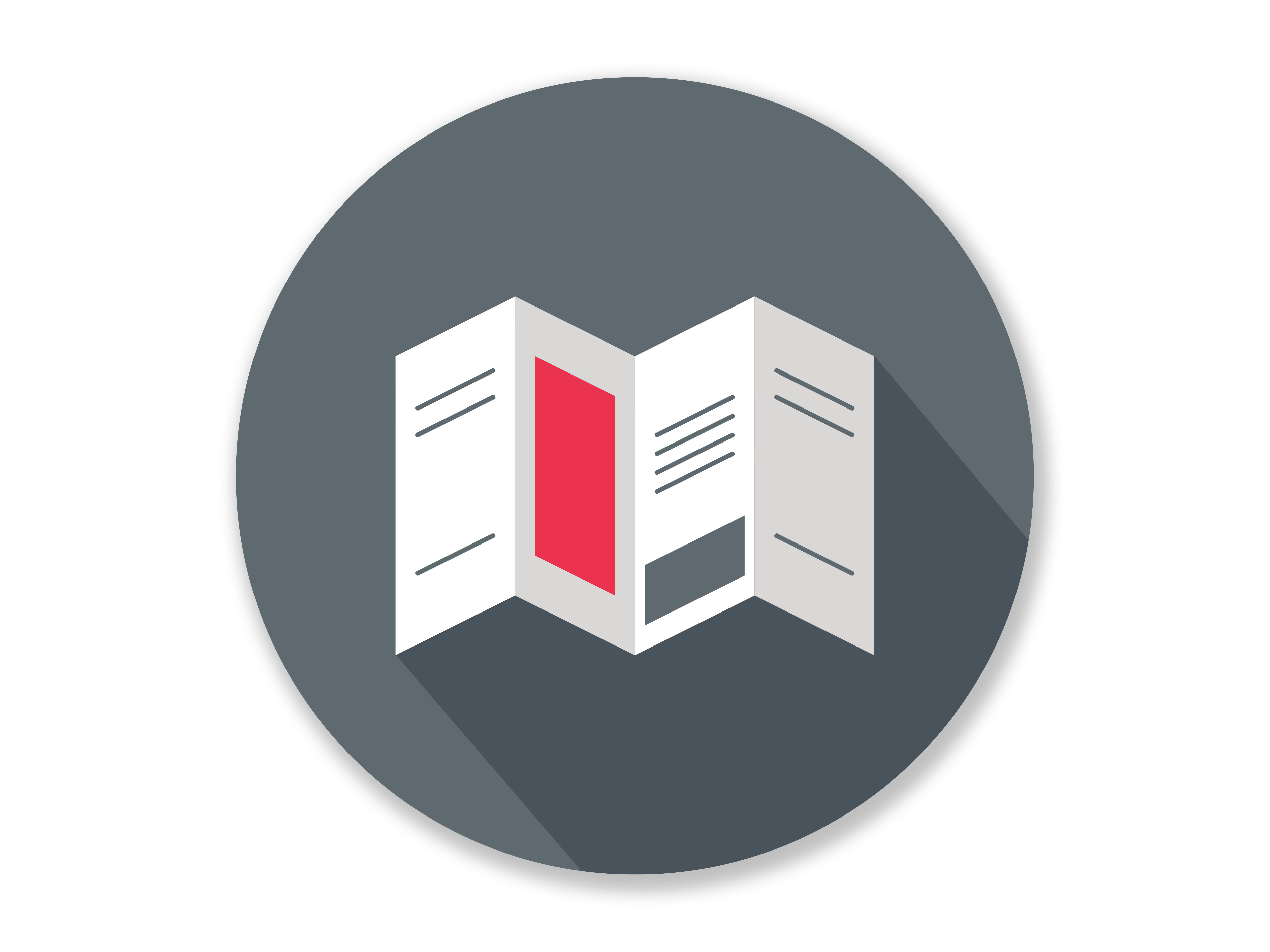 BROCHURE
Reduce your unemployment burden and lower your costs
Learn more about our unemployment services and how we can help you.
Unemployment Cost Management – Equifax Insights Blog
Unemployment Hearing Case: Refusal of Suitable Work
Case Analysis: Claimant's Refusal of Suitable Work as it Required him to Work Weekends Background A company provides security services to ...
Unemployment Cost Management – Equifax Insights Blog
Unemployment Hearing Case: Improperly Splitting Commissions
Case Analysis: Two claimants are discharged for improperly splitting commissions and falsification of employer records. Background A retail store employer discovers ...
Unemployment Cost Management – Equifax Insights Blog
M&A Tax Intelligence: SUI Compliance Risks
Is Your Business Taking Unnecessary SUI Compliance Risks During an M&A? Situation When an employer engages in activities that result ...
MORE EPISODES
Listen to other Workforce Wise™ Podcast episodes.
Why Unemployment Benefit Charge Checking Shouldn't be Overlooked
Hear our industry leaders help break down complex HR issues and provide you with a better roadmap for success.

14 Minutes
Unemployment Changes and the Impact to Your SUI Tax Rate
Listen as unemployment and tax specialists discuss recent unemployment changes and what employers can expect from SUI tax rate increases.

24 Minutes
Unemployment Cost Management
Reduce your burden and the total cost of managing unemployment claims with one of the nation's leading providers.
The information provided herein is intended as general guidance and is not intended to convey any tax or legal advice. For tax or legal information pertaining to your company and its specific facts and needs, please consult your own tax advisor or legal counsel. This podcast is intended for the education and benefit of our customers and potential customers. The views expressed are those of the discussion leader(s) and do not necessarily reflect official positions of Equifax. Investor analysts should direct inquiries via the contact form at the Investor Relations page.