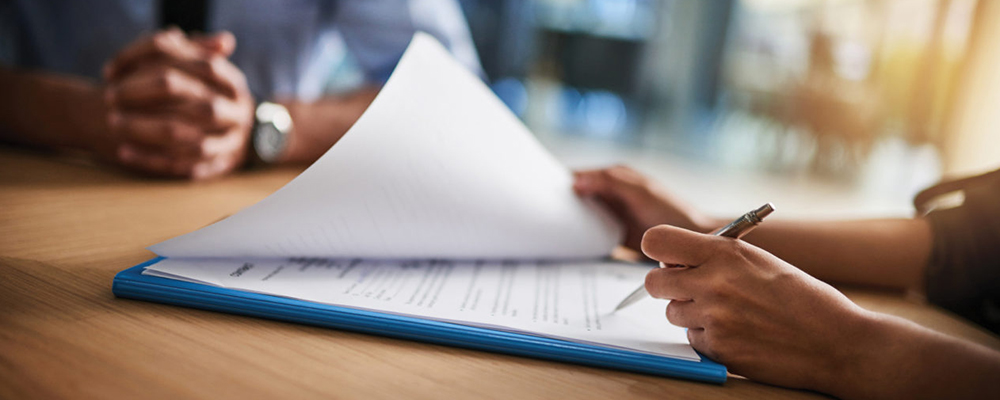 The reverification of Form I-9s can be a daunting task for any employer. It's a complex requirement with many rules and regulations. It's also a lot to keep up with, especially if an employer has a large number of employees who require reverification or if the employees are dispersed across the country. Furthermore, the stakes are getting higher as the federal government steps up Form I-9 enforcement – and increases fines.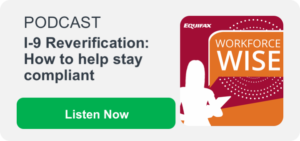 Here are six things employers should know to help them successfully manage their Form I-9 reverifications.
1. Understand Form I-9 Reverification.
All employees must complete and retain a Form I-9 for each employee at the time of hire. The form verifies a new hire's identity, and that she is authorized employment authorization to work in the U.S. If the employer wishes to continue employing the individual after the employee's employment authorization expires, the employer must reverify an eligibility to work document for the Form I-9.
2. Don't Request a Specific Document.
Just as an employer isn't able to request a specific document when they complete the Form I-9 the first time, they can't specify a document for the reverification. In fact, it's up to employees if they'd like to present a different document than they did the first time. The only requirement is that the document be listed on the I-9's List of Acceptable Documents.
3. Know Where to Reverify
According to U.S. Citizenship and Immigration Services (USCIS), "Employers must complete Section 3 when your employee's employment authorization or documentation of employment authorization has expired. If you previously completed Section 3, or if the version of the form you used for a previous verification is no longer valid, you must complete Section 3 of a new Form I-9 using the most current version and attach it to the previously completed Form I-9."
4. Make Reverification Part of a Standard Operating Procedure.
Form I-9 maintenance should be part of a standard operating procedure. This helps your organization stay on top of expiration dates, and alert employees in advance of an upcoming expiration date. Furthermore, if an employer has remote employees, this allows time for an HR representative to meet the employee in person to inspect their document(s). Most importantly, if you receive a notice of inspection from the federal government, a standard operating procedure shows federal agents that your company takes Form I-9 management seriously.
5. Use a Technology Solution.
A software management system like I-9 Management from Equifax can help streamline your I-9 compliance. It's an end-to-end service that helps guide employers through all the steps of reverification, automatically tracks expiration dates, and notifies the employee and employer of upcoming reverifications. We recommend a reminder 120 days before the expiration date, and additional reminders at 90, 60 and 30 days out.
6. Employers Can Suffer Serious Consequences for Compliance.
Ultimately, it's the employer's responsibility to maintain Form I-9 compliance. Failure to maintain reverifications can be a knowing employment offense fined from $573 - $4,586 for the first offense. And fines dramatically increase for a second or third offense. And that's not just civil, but can also be a criminal offense. For more information on Form I-9 reverification, listen to our podcast. And while you're there, check out our other episodes, and don't forget to subscribe if you like what you hear.