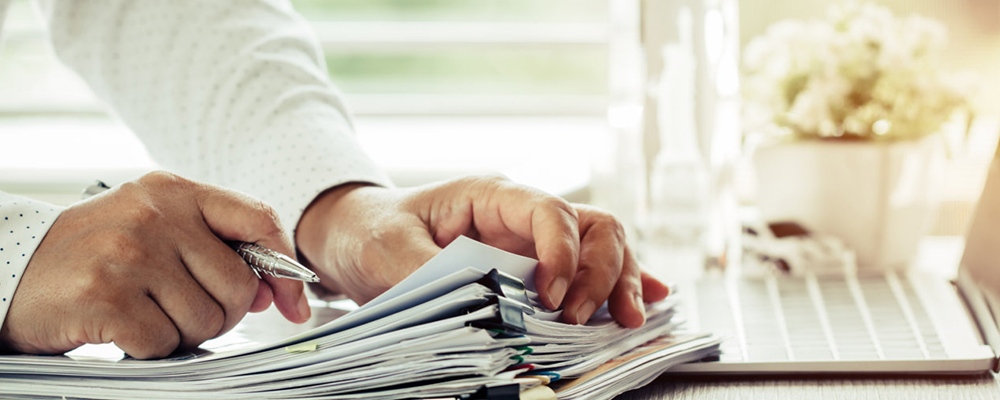 New Form I-9 Fines Assessed After June 17, 2020
Form I-9 fines for violations have increased for 2020. The new Form I-9 fines will be effective for penalties assessed after June 17, 2020 whose associated violations occurred after November 2, 2015. I-9 penalties assessed after June 17, 2020 now range $234 - $2,332 for I–9 paperwork violations.
Substantive/Uncorrected Technical Violation I-9 Fines:
Minimum fine per individual increased from $230 to $234
Maximum fine per individual increased from $2,292 to $2,332
Knowing Hire/Continuing to Employ Fines:
First offense increased from $573 – $4,586 to $583 – $4,667
Second offense increased from $4,586 – $11,463 to $4,667 – $11,665
Third offense + increased from $6,878 – $22,927 to $6,999 – $23,331
Paper I-9s Could Pose a Risk
A representative from the U.S. Citizenship and Immigration Services (USCIS) Outreach Branch estimates that 76% of paper I-9s have errors. Fines can add up quickly if you are making mistakes. Check out our post, 10 Common Errors Spotted During I-9 Audits to learn more about how paper I-9s can be deceptively tricky.
Help To Manage Your I-9s Beyond Day One
While human resource professionals try to find a new normal due to COVID-19, there are important things to consider beyond day one with Form I-9 compliance. Watch our on-demand webinar, Form I-9 Reverifications, Retention, and Rehires to get best practice tips to help you keep your I-9s in order.
Helping You Manage Form I-9 Reverifications, Retention, and Rehires While the basics may seem clear, proper Form I-9 management has complexities beyond the onboarding of a new hire. It's not a get-it-and-forget-it task. With the rise in workforce enforcement actions, our team reviews some of the common mistakes and misperceptions around Form I-9. This will help your organization better avoid issues in the event of an ICE audit. View our FREE webinar to help you learn more about:
Temporary Form I-9 guidance for Section 2 completion
Considerations for rehires and Form I-9
Common pitfalls of I-9 reverifications
Tips for helping you manage your Forms I-9 over the long term
PLUS, a brief demo of the I-9 Anywhere® service to see how you can help make I-9s easier for all your employees