COVID-19
November 04, 2021
OSHA Guidelines for Vaccine Mandates: What You Need to Know
By Kate Devine-Elkins
OSHA's vaccine mandate rules are out. What are the requirements and what does your organization need to do to comply with the Emergency Temporary Standard?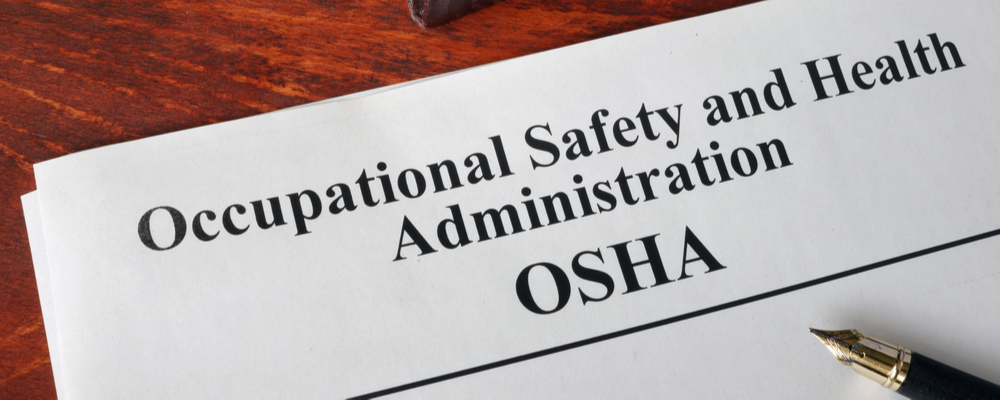 OSHA Guidelines Released
On November 4, 2021 the Occupational Safety and Health Administration (OSHA) released its Emergency Temporary Standard (ETS) regarding vaccine mandates. On the same day, President Biden's administration released a fact sheet giving further details. These rules affect organizations with 100 or more employees and require them to either ensure their employees are vaccinated or create a plan for them to be tested at least on a weekly basis.
The new OSHA regulations around the vaccine mandate answer a few questions applicable employers have been asking:
When do employers need to start tracking vaccinations and testing efforts? As of December 5, 2021, employers must be in compliance with all regulations other than testing. Weekly testing requirements must be adhered to by January 4, 2022.

What requirements do employers have to help get their employees vaccinated? Employers must provide up to four (4) hours paid time off to receive each dose of the vaccination and paid sick leave to recover from any side effects.

Who bears the cost of testing if employers choose to make that an option? Employers are not required to pay for any costs associated with the testing, however they can voluntarily choose to do so. In some cases there may also be additional laws, regulations or negotiated agreements that may require employer payment.

What happens if my organization doesn't comply with the OSHA rule? The penalties will follow the standard OSHA penalties of $13,653 for a single violation or $136,532 for willful actions.

Are COVID-19 boosters a part of the current ETS OSHA rule? At this time the rule only pertains to the initial dose(s) of the vaccine.

What additional requirements are covered? Employers are required to ensure all unvaccinated employees are masked.

Is there a vaccine requirement for healthcare workers? CMS (Centers for Medicare and Medicaid Services) requires all workers at healthcare facilities that participate in Medicare or Medicaid to be fully vaccinated by January 4, 2022.

Do Federal Contractors have an updated deadline? Yes, to keep consistent, the deadline for Federal Contractors to be fully compliant has been extended to January 4, 2022.

What about litigation against the mandate? While there will likely be legal challenges, these guidelines supersede any other applicable state regulations.
How do I get started?
There are many companies developing systems to help you track the vaccination status of your employees. If you don't currently have a method in place and are a client of Equifax Workforce Solutions, a new attestation process will be available through our State Forms and Compliance Center service. Learn more here about this offering as well as our entire Compliance Center™ service that can help you stay on top of your employee documentation.
The information provided is intended as general guidance and is not intended to convey any tax, benefits, compliance or legal advice. For information pertaining to your company and its specific facts and needs, please consult your own tax advisor or legal counsel. Links to sources may be to third party sites. We have no control over and assume no responsibility for the content, privacy policies or practices of any third party sites or services.