Restaurant HR - Onboarding Tips for Hiring Boomerangers
By Jason Fry
Rehires vs. new hires. It matters when completing critical onboarding forms. Get tips for hiring and onboarding boomerangers in the restaurant industry.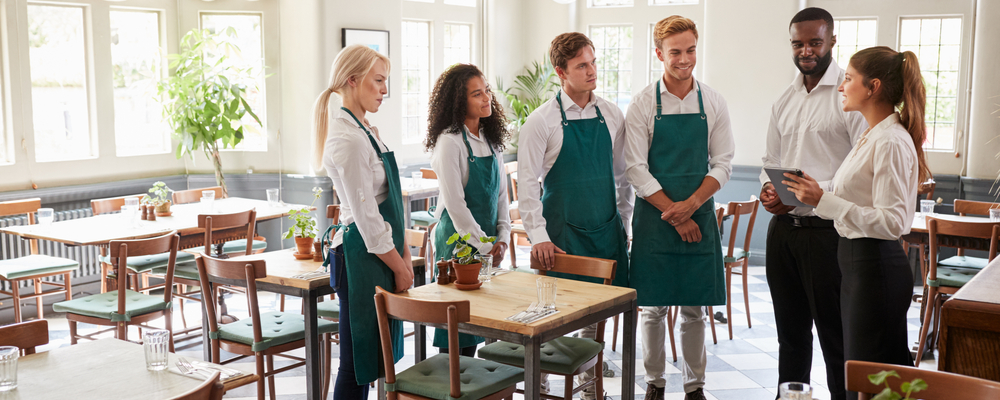 As an HR professional in the restaurant industry you have a full-plate keeping stores staffed with qualified and trained employees. With employees spread across multiple locations it's critical that you stay on top of the staffing needs to help keep the restaurants open and serving customers. As many restaurants are opening again for in-person service after shutdowns from the COVID-19 pandemic, many organizations are looking to bring back staff who are already trained and ready to hit the ground running. While you're filling your team rosters once again be sure you don't overlook some of the important nuances between new hire and rehire requirements.
I recently penned an article for FastCasual to share some restaurant onboarding tips and highlight some of the most critical areas restaurant HR needs to consider when hiring or rehiring staff. Check out the article to get tips on better understanding Form I-9 and other hire notification requirements to help your organization avoid potential fines.
What are some of those important considerations for rehires vs. new hires? Here's a preview from the article:
"For example, if the employee is rehired within three years of the date that Form I-9 was originally completed, the employer may consider using Section 3 rather than doing an entirely new Form I-9. And while a new Form I-9 requires that employers must physically inspect an employee's eligibility documents — for Section 3 it only applies if the original work authorization document has expired."
Check out the article, Hiring boomerangers: Here's what you need to know, to get more insight and restaurant onboarding tips around some critical areas as you are staffing up your stores.
HR Management Software Can Help
Of course, we can help lift the burden with our HR management software for Form I-9 and other new hire requirements. Our suite of onboarding services including our I-9 Management service and State Onboarding Compliance Solution can help you stay on top of state and federal new hire regulations. And our Compliance Center platform can help you keep your onboarding connected with a more streamlined experience for you and your new hires (or rehires)!