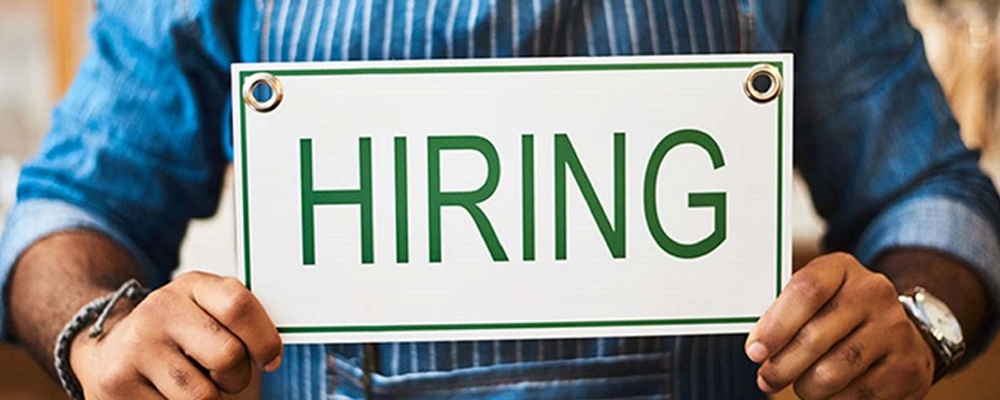 3 Small Business Hiring Tasks Every Owner Should Consider Revisiting This Year
More and more small businesses are reopening. As a result, many small and medium businesses have started to hire again. A July 2020 survey from the U.S. Chamber of Commerce reported that 86% of small businesses claimed they were either fully or partially open. This is up seven points from May. And the August NFIB Jobs report indicates that 21% of small businesses plan to create new jobs in the next three months. For business owners looking to hire, each new employee comes with a required set of processes and paperwork to navigate. Here are a few small business hiring tips for SMBs who are starting to hire again this year:
Refresher on the Form I-9 for Employment Eligibility Verification
Federal law requires all employers to verify the identity and employment authorization of every new hire using Form I-9. Because of this, U.S. citizens and non-citizens alike must complete Form I-9. Employers must keep I-9s on file for every new hire, whether part-time or full-time. Because Form I-9 requires verification of eligibility to work in the U.S., there is temporary guidance related to the COVID-19 pandemic of which to be mindful. For businesses with an automated I-9 service, the changing guidance is usually updated to the software. This can help keep employers on track.
An I-9 Option for Re-Hires
One trend we're noticing is that some businesses are looking to rehire former team members. Employers have options for completing a Form I-9 for a former employee. If an employer rehires an employee within three years of the date that a previous Form I-9 was completed, they may either:
Complete a new Form I-9 for the employee
OR complete Section 3 of the previously completed Form I-9
Learn more about helping to manage your Form I-9 rehires in the on-demand webinar, Form I-9 Reverifications, Retention and Rehires.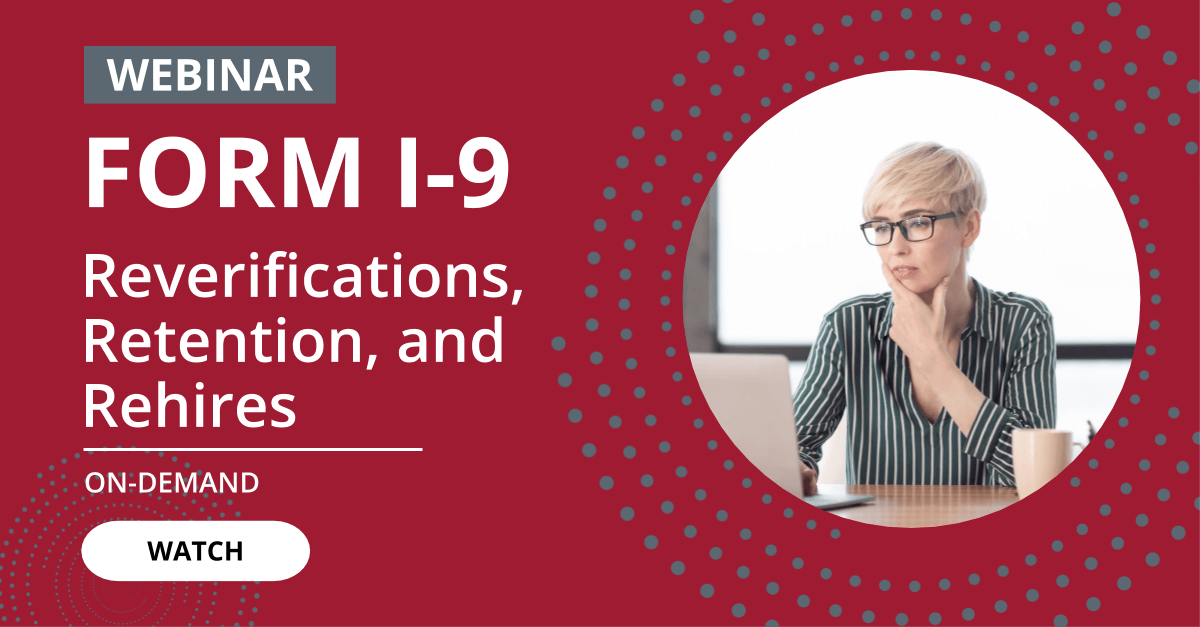 State New Hire Forms
In addition to federal forms, like Form I-9 and the IRS Form W-4, many states also have required forms. Sometimes those state new hire notifications can be overwhelming. It's a best practice to review the latest information before making an offer. With changing legislation related to the pandemic, the Equifax State Onboarding Compliance teams have been busy tracking required state new hire forms to keep our service updated. Employers need to be aware of any new or updated state form requirements as hiring restarts in this new environment.
With the rapidly changing economic environment and the temporary guidance in place by many state and federal agencies, hiring in 2020 has become a bit more complicated. Because of this, it's worth taking a moment to review current requirements. Your organization may want to explore options to help automate and manage the required paperwork.
To learn more about how Equifax Workforce Solutions can help automate your I-9s, explore the I-9 Management plans to find the best fit for your organization.