COVID-19
January 13, 2022
The Supreme Court Has Ruled on Vaccine Mandates - Now What?
By Kate Devine-Elkins
The Supreme Court has ruled on vaccine mandates - what could this mean for your organization?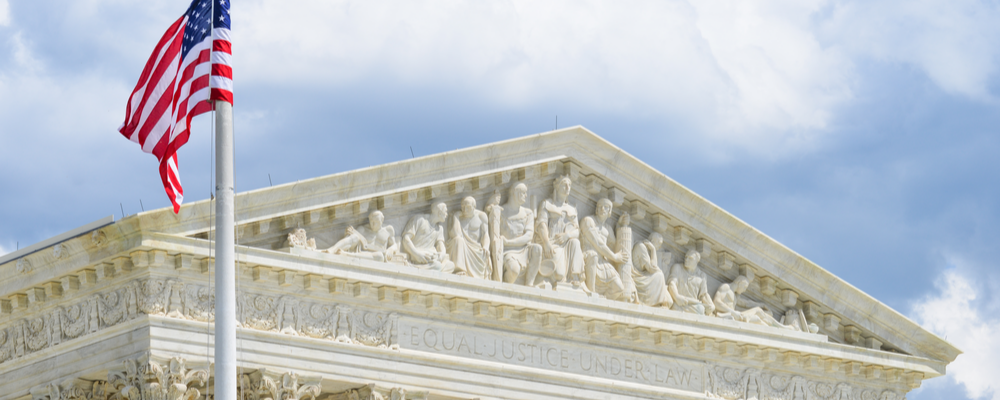 On January 7, 2022, the Supreme Court heard arguments on two federal vaccine mandates, one proposed by the Occupational Safety and Health Administration (OSHA) that applies to all employers with more than 100 employees, and the other that applies to healthcare workers who treat Medicare and Medicaid patients. On January 13, 2022, they announced their decisions.
Here is how they ruled:
The mandate applying to large employers was blocked. They ruled that OSHA did not have the authority to enact such a mandate. The explanation includes: "Although Congress has indisputably given OSHA the power to regulate occupational dangers, it has not given that agency the power to regulate public health more broadly. Requiring the vaccination of 84 million Americans, selected simply because they work for employers with more than 100 employees, certainly falls in the latter category."
The mandate for healthcare workers was upheld and can be enforced. They ruled that one of the most basic functions of The Secretary of Health and Human Services who administers the Medicare and Medicaid programs is to make sure that the providers that care for their patients are protecting patient health and safety. The mandate was widely supported by healthcare workers and public health organizations. This is further illustrated when it is stated "Indeed, their support suggests that a vaccination requirement under these circumstances is a straightforward and predictable example of the 'health and safety' regulations that Congress has authorized the Secretary to impose."
Here is what it means for employers:
If you are a healthcare organization that falls under the mandate that was upheld, you should already be putting your processes in place to comply.
For large employers who now do not have to comply with the mandate, you may feel like you are off the hook. However, after careful review of state guidelines, many organizations are often still implementing their own mandates where permissible.
Resources for you:
If your organization needs help with getting a vaccine attestation from new employees during onboarding, tracking the status of current employees, or worrying about employees leaving due to mandates, there is a lot to take into consideration. With that in mind, Equifax has pulled together a few resources you can leverage as discussions continue in your organization. Visit our Vaccine Mandate Resources page or reach out to our subject matter experts from Equifax Workforce Solutions.
The information provided is intended as general guidance and is not intended to convey any tax, benefits, compliance or legal advice. For information pertaining to your company and its specific facts and needs, please consult your own tax advisor or legal counsel. Links to sources may be to third party sites. We have no control over and assume no responsibility for the content, privacy policies or practices of any third party sites or services.