Form I-9 Tips to Help You Re-Open Your Worksite
WORKFORCE WISE™ — EPISODE 11
22 Minutes
Form I-9 Tips to Help You Re-Open Your Worksite
During this podcast, our I-9 experts discuss what employers and HR teams should be thinking about to help better prepare for a return to work strategy.
UPDATE
- DHS has extended some of the temporary flexibility for Form I-9 completion since our podcast episode was recorded. You can get the latest on expiration dates in our blog post,
DHS Announces Adjustments for Form I-9 and E-Verify Processes
. And listen to the podcast for tips on navigating virtual verifications and considerations for your organization as worksites reopen and/or the timeframe for virtual verifications expires.
Announcer (00:00):
You're listening to the Workforce Wise podcast from Equifax, where we help you better manage your workforce by saving time, reducing risk and focusing on increasing profits.
Jason Fry (00:14):
Hello and welcome to the Workforce Wise podcast. I'm your host, Jason Fry. Today, we're going to be talking about what employers and HR professionals need to be thinking about as we head out of the pandemic closures that we're currently in, and start opening businesses, and businesses start returning to their workplaces. And where we're sitting right now, a lot of businesses are starting to open up, are starting the process of bringing employees back. So I think it's a great time for us to dive into some issues that HR professionals really do need to start thinking about.
Jason Fry (00:46):
I'm joined by Erich Schappeler, who's a VP in our organization, and works with many of our largest employers, and is working with them now to help better understand how to best prepare that return to work strategy. Thank you for joining us today, Eric.
Erich Schappeler (01:01):
Thank you, Jason.
Jason Fry (01:02):
So Eric, in January 2020, it was a different time than it is today. We were all thinking the hardest thing that's going to happen in work site enforcement, or I-9 specifically, is going to be that they're going to issue a new form and everybody's got to start using it. So that all changed in February and March. But it's important that we just still acknowledge and mention that that new form is out there, and needs to be used now. So the form that was out previously, or the previous version of the form had an expiration date. USCIS went a little bit past the expiration date when they issued the new form, but employers had to start using that new form May 1st. So we need just to make sure that all employers know there's a new copy of the form out there. It has a revision date of 10-21-2019, and that's the form that employers should be using.
Jason Fry (01:59):
Now, if an employer is using an electronic system, like the one Equifax Workforce Solutions has, they don't have to worry about it because we've already updated those forms way ahead of schedule in the systems, and they're already using that new form. But just as a note to employers who may still be using paper or a PDF of that form, make sure you're using that new form.
Jason Fry (02:21):
Now, Eric, let's talk about where we are today. The whole world changed in February and March for a lot of employers out there, as they had to start closing down their businesses, and a lot of their employees started either working from home or not coming into the office regularly to work. And that caused a lot of disruption for HR, but also caused a lot of disruption in the onboarding process for HR, specifically in the Form I-9 and I-9 compliance. So I know that DHS and ICE and USCIS have all issued some different guidelines for I-9 completion. Eric, can you talk to us a little bit about what those guidelines are and what they mean for our employer-clients and for employers out there in general?
Erich Schappeler (03:05):
Yeah, thank you for the question. And again, thank you for having me here today.
Erich Schappeler (03:09):
You know, what I think we're finding in many of our clients, and working with them is that we're really in an environment that we've never seen before. As you may be aware, there were some relaxation efforts where the USCIS had allowed us, all employers, if you were not in the workplace, you could complete your I-9 using a virtual method, which is previously not something that's ever been done. So we found our situation in which we had about a 30 day period that ranged from April 19th through May 19th, where we could have, employers that weren't in their office, could hire remotely, could onboard remotely and could subsequently have those I-9s completed and begin employment for their new hires.
Erich Schappeler (03:56):
And again, it continues to be an ever changing situation. Just recently earlier this month, the DHS came back in and extended that deadline even further to June 19th. So I think what we're really finding is that there's a lot of I-9s that are being completed with this virtual completion as a result of COVID, there's a very specific way in which the DHS has asked that that be done, which again is all included within our solution. And to the tune of more than 45,000 I-9s are being completed virtually. So a lot of our employers are still hiring, they're out there solving their client's needs in a way that's just very new and very dynamic when we talk about the I-9 solutions.
Jason Fry (04:40):
I know, and if you had asked me six months ago if we would have ever been in a situation where we would have seen a virtual completion of a Form I-9, I would have said there's no way. It's absolutely crazy, they'll never allow that. And yet, here we are in a world where that word that ICE had always hated, Skype, and that process that is a little bit weird. So maybe looking in seeing documents, getting them faxed over to you is really a reality for a lot of businesses, as they're using this virtual process.
Announcer (05:19):
To get even more out of today's episode, make sure you get your free tools like webinars, eBooks, videos and more at equifax.com/wise.
Jason Fry (5:29):
So I know you mentioned some stats around the numbers that have been completed. Can you talk a little bit more about what you see our clients experiencing as they're doing those virtual completions? How's it working out for them? What does that experience look like?
Erich Schappeler (5:43):
Yeah, no, great question. So yeah, when we talk about how things are different, it's a seamless solution within our I-9 management platform. So from a compliance standpoint, we're helping our clients in a number of ways. What it means, though, for our client base and for anyone out there hiring and completing these I-9s virtually is that there will still need to be a visual inspection of those I-9s. There will need to be a person that puts a set of eyes on the documents. This is something that we've tried to really prepare and work with a lot of our clients on to try to help them anticipate, what do we do next?
Erich Schappeler (6:22):
You know, right now the DHS has said that within three business days of normal business operations, that those I-9s will need to be visually inspected. You know, I mentioned the number of total I-9s, but we have some customers out there that have an excess of 4,000 I-9s. The sheer logistics of trying to complete 4,000 I-9s in a matter of three days is something that we're finding our clients are really asking for us to help, which I'm happy as we go through this to talk a little bit about how we're solving some of those challenges.
Jason Fry (6:56):
And that's really a great point. When you first think about the virtual completion method, it seems like oh yeah that's great. That's easy, that's something that we can take care of. But it's really... The devil's in the details when we start talking about that second piece, which is the manual, or in-person step for that Section 2 completion that still has to take place.
Jason Fry (7:15):
And I think a lot of employers may not understand that that is still their reality, that those I-9s that they completed virtually still have to have that manual inspection done first, and that Section 2 signed off on, after they come back to work. And like you said, we can have clients with hundreds or even thousands of I-9s that have stocked up, and a very short timeframe to get those done. So can you talk a little bit to me about how the clients that you're working with are planning for, or getting ready for what will be a huge increase of their workload in a very short period of time?
Erich Schappeler (7:56):
Yeah. Yeah, absolutely, and I appreciate that. What we're finding with many of our clients, and the reason that we have the solutions in place that we do is that we focus so largely around compliance, that when we talk about the details and getting into those, is understanding, how do we still have purge rules that will apply?
Erich Schappeler (8:16):
How do we make sure that we are not creating duplicate I-9s? How do we not send secondary requests to E-Verify when we don't need to be, and shouldn't be? So we're having a lot of success with our clients, and where we're helping our clients the most is that we're continuing to focus on those, what I could say is small details, but critical details to ensure that we're helping our customers continue to be in a compliant situation.
Erich Schappeler (8:44):
What I would also tell you is our I-9 Anywhere solution has been a tremendous help in terms of how we can help solve for this remote onboarding. And so what we have the ability to do is we can work within our local completer network, which is a solution that has an excess of 1,300 physical locations around the country. And what we're able to do in this specific case with the virtual completion is we can identify that subset of individuals and new hires that have come in. So for that half of the customers that are looking to virtually complete during this pandemic, following that in a virtual completion, they can use this local completer network to complete them. It's a one-on-one interaction, it's an opportunity to go locally, so within a few miles of where you reside, as opposed to coming into the office, especially when these offices are closed, or when they're reopening.
Jason Fry (9:42):
Yeah. And I think that's a great point too, to have that network there that's available and just ready. And one other thing that we like to talk about is that those are trained completers. So all those things that you mentioned that is not just Section 2, since both have got a system behind them that helps make sure they're compliant, and then we have a network of trained completers who can kind of handle those situations that may be either one-off, or not a normal combination of documents to do Section 2 completion. They're ready for that. So instead of having to stop, take 20 minutes, research, figure out, look to see, make sure we understand before that Section 2 is completed if you're an employer, having that trained network, I would imagine can really help employers when they're moving through that process to make sure that it's done, done correctly and done quickly.
Announcer (10:33):
To get even more out of today's episode, make sure you get your free tools like webinars, eBooks, videos, and more at equifax.com/wise
Jason Fry (10:44):
In a world where a lot of these seem to be, are going to have to be resolved in a three day period. Since we're talking about some other things outside of Section 2, I know that I've read some information about List B documents, so we're completing Section 2, some of those documents that prove identity are generally something like a driver's license, or a state issued identification card. And those are what we call List B documents.
Jason Fry (11:16):
Since we're in a place, too, where a lot of government offices have been shut down, some employees may not have been able to update, or have those expired pieces of documentation made new again, or get updated with new valid dates. So we're in a place where a lot of those List B documents may have expired. The government's issued some information, regulations around expired List B documents, and it can be a little bit confusing, but it really boils down to there's two buckets that employers are looking at. The first bucket is where the state extended out those expiration dates automatically, and said, Hey, if they expire during this time period, we're going to extend them out to another time period, and they're all going to be valid through then.
Jason Fry (12:03):
If that was the stance that the state took, then the employer can take that List B document and use it as a list B document, and then doesn't need to do any additional follow up. However, if the state didn't automatically extend, and that, let's say, a driver's license or ID card expired, then the employer can still take that expired driver's license or ID card, but will also need to make sure that when the employee gets a new driver's license or ID card, that they update that information with the new dates, and any new information that's on the card. And that kind of satisfies that List B, or Section 2 piece that the employer has to take care of.
Jason Fry (12:48):
So just an extra little ripple of complexity that really falls into two buckets. One bucket, if they were automatically extended by the jurisdiction, then the employer can take it as a valid document. Second bucket, if they weren't automatically extended, then they can take that expired document as a receipt, but we'll need to update it when the employee gets that new document.
Jason Fry (13:09):
So that's a little bit in the weeds, but it only goes to show that having that trained network of completers is a really valuable thing for employers to have, because if you've got somebody that knows the rules and knows how to put the information into the system, and what information they're looking for, it's a lot easier, and it's a lot easier for your employee too. So instead of asking a lot of questions that the employee has to answer, or making the employee go back and find some additional information, having that trained completer network that, Eric, you talked a lot about when you were talking about I-9 Anywhere, really is both a help for the employer because the information is done, done correctly, done accurately and on time, but it's also a better experience for the employee.
Jason Fry (13:53):
So a little bit more about what is going to happen when either the employer goes back to work or the governing bodies, in their infinite wisdom, pull back the dates or say we're no longer going to allow you to do virtual inspections. So can you, Eric, tell me a little bit about what an employer may face as that time period comes to an end?
Erich Schappeler (14:21):
Yeah, that's a great question. I appreciate, again, the clarification, and thinking about when we help our customers through this COVID period, and helping to remain compliant, it's really a much bigger overarching look at how we really can help their onboarding and suite of onboarding services as we go forward. So we focus today a lot on I-9, but what I would tell you is that immediately following the end of the relaxation of these requirements, meaning we have to do a visual inspection of the I-9 Section 2 at that initial time of hire, and within the first three days of hire, what we're finding is that is a lot of our employers and customers are moving to a remote workforce.
Erich Schappeler (15:10):
Our solution is already there and waiting for them, right? So while we're helping them with a specific challenge that they have right now, we're also introducing to them a solution that's going to help them within the remote workforce on a go-forward basis. And I think as we see this evolve, we'll be able to help work with our clients, in many cases already have, to address other onboarding components, whether that be a state form compliance, whether that looks at the work opportunity tax credit, and a number of other compliance related solutions that we have.
Erich Schappeler (15:43):
So I think as we come out of this pandemic, we're going to have a period of I-9s needed to be completed within three days. I think we'll go back to that as the standard, and I think we're in a very unique position to help our customers both in the short term and the long term.
Jason Fry (15:59):
Yeah. And I think that that's a great point.
Announcer (16:01):
To get even more out of today's episode, make sure you get your free tools like webinars, eBooks, videos, and more at equifax.com/wise.
Jason Fry (16:12):
You know, I know that I've seen in the past probably month, or at least two weeks, a lot of very large companies announcing that they're going to extend their work-from-home policies, or remote policies indefinitely. And that if it's easier for an employee to work from home, they're okay letting that employee work from home. So I think that this interesting time that we've been in, and kind of currently are sitting in, has really opened employers' eyes to the assets and abilities of their employees to be able to both be productive, and produce good work from a home office or remote setting. So like I said, I know I've seen several large companies announcing that their work from home policies are going to be in place indefinitely. And that, like I said, those employees can work from home as long as they want to work from home.
Jason Fry (17:00):
So I think that that creates another interesting situation for employers, when we're talking about an entire work staff, or maybe an entire organization or a section of an organization, that may be 100 percent remote, 100 percent of the time. Which then means, you may never see those employees. And you may never see them, especially during the onboarding package. And I think that's kind of an interesting point, and an interesting kind of outtake of where we are today, and a learning that a lot of employers have had. And, something that HR and HR professionals will have to be able to be ready for, and be ready for in a compliant way. Because a lot of these things that we're talking about are very compliance focused, and I know we haven't mentioned ICE a lot, but ICE is still the agency that is in charge of compliance, and in charge of enforcing compliance for I-9s.
Jason Fry (17:57):
And even during this time period, we've gotten consistent messaging from ICE that, you know what, we're still going to be auditing Form I-9s, so make sure that you're following the regulations, and make sure you're following the regulations correctly, and that everything you're doing is done in a compliant manner, because as soon as they come out of the temporary guidance time period that we're currently in, they will move back into an enforcement posture, which means those notices of intent that may have gotten sent to employers will become due.
Jason Fry (18:29):
So that's another thing that employers need to be thinking about, and those will have the same response times. So no additional time after the expiration of the extensions, and ICE will become, again, a very important consideration for employers, whether it's thinking about work site enforcement, and especially when they're thinking about Form I-9 compliance. And I know that we've heard from the agency that they are still monitoring, and focused on making Form I-9 compliance something that is thought of as soon as an employer fills out that form. The same way that they feel when they fill out their income tax returns, that it is important, the information is valid, and that it may be checked by the federal government, the agency that has jurisdiction over it, which again, is ICE.
Jason Fry (19:19):
So I think that that point, Eric, is really important. So can you talk for just a couple minutes about I-9 Anywhere, the solution that we have in the marketplace, how it helps employers who may be switching to an all remote workforce, or at least giving their employees the opportunity to choose work from home, instead of coming in in person?
Erich Schappeler (19:42):
Yeah, absolutely Jason. So the I-9 Anywhere solution, as we talked about, it allows for either a seamless, integrated solution with many of our HRIS partners and ATS partners, where that new applicant information can be brought in, synced in with our system, and can subsequently create the opportunity for a new hire to electronically come in, complete a Section 1 remotely, right from their home, from any device. And as they complete that, they'll then immediately process through to be able to go into a scheduling tool. And the scheduling tool, really, allows them to then select where's the nearest location. So as we talked about before, there is a robust network of trained professionals that are in locations all over the country, and those individuals are there so that they can help us [inaudible 00:20:38] that Section 2.
Erich Schappeler (20:39):
So the individuals will go through that scheduling process, and that again will be communicated within the three days of business. So as we look at how that I-9 Anywhere solution is helping our clients in this remote world that we're entering into, they really have the ability, then, for their employee to go in, complete that onboarding experience, complete that Section 2 with a trained professional. And then all of it from there is then completed behind the scenes. And as we talked about before, with the importance around compliance, through power of the work number and through many other means that we have, we have the ability to then ensure that there's compliance with that I-9 throughout its life cycle. So if that employee leaves, we have the ability to see that and purge that I-9 as appropriate. The same as we have the ability to continue to use the retention of roles that we have in place.
Erich Schappeler (21:34):
So from end to end, this solution really allows a dynamic ability for our customers today, and other employers that are not yet utilizing the solution to really shift gears as they have this remote workforce put in place. So it's really been a very, very powerful tool that many of our customers are taking advantage of.
Jason Fry (21:55):
Thanks, Eric. It is great to hear that that solution is out there, and so well positioned for employer clients to both handle where we are today in the world, but also well positioned to help them for whatever HR may be as we come back out of this response to the current pandemic.
Jason Fry (22:13):
Eric, I want to thank you for being with us today to help our employer clients walk through this process. For listeners out there who may want even more helpful information, head over to our show notes for our link to grab your copy of our recent ebook with even more tips on navigating offsite Form I-9 compliance.
Announcer (22:33):
Thanks for listening. If you like what you heard today, be sure to subscribe to the Workforce Wise podcast, and don't forget to download your free tools at equifax.com/wise. While you're there, check out our other episodes and sign up for our live tech demo to see our solutions in action. And to keep our lawyers happy, you should know the information provided on the Workforce Wise podcast is intended as general guidance, and not intended to convey specific tax or legal advice. For tax or legal information pertaining to your company and its specific facts and needs, please consult your own tax advisor or legal counsel. The views expressed are those of the discussion leaders, and do not necessarily reflect official positions of Equifax. Investor analysts should direct inquiries using the Contact Us box on the investor relations section at equifax.com.
Explore Blogs, Articles, And News About Workforce SolutionS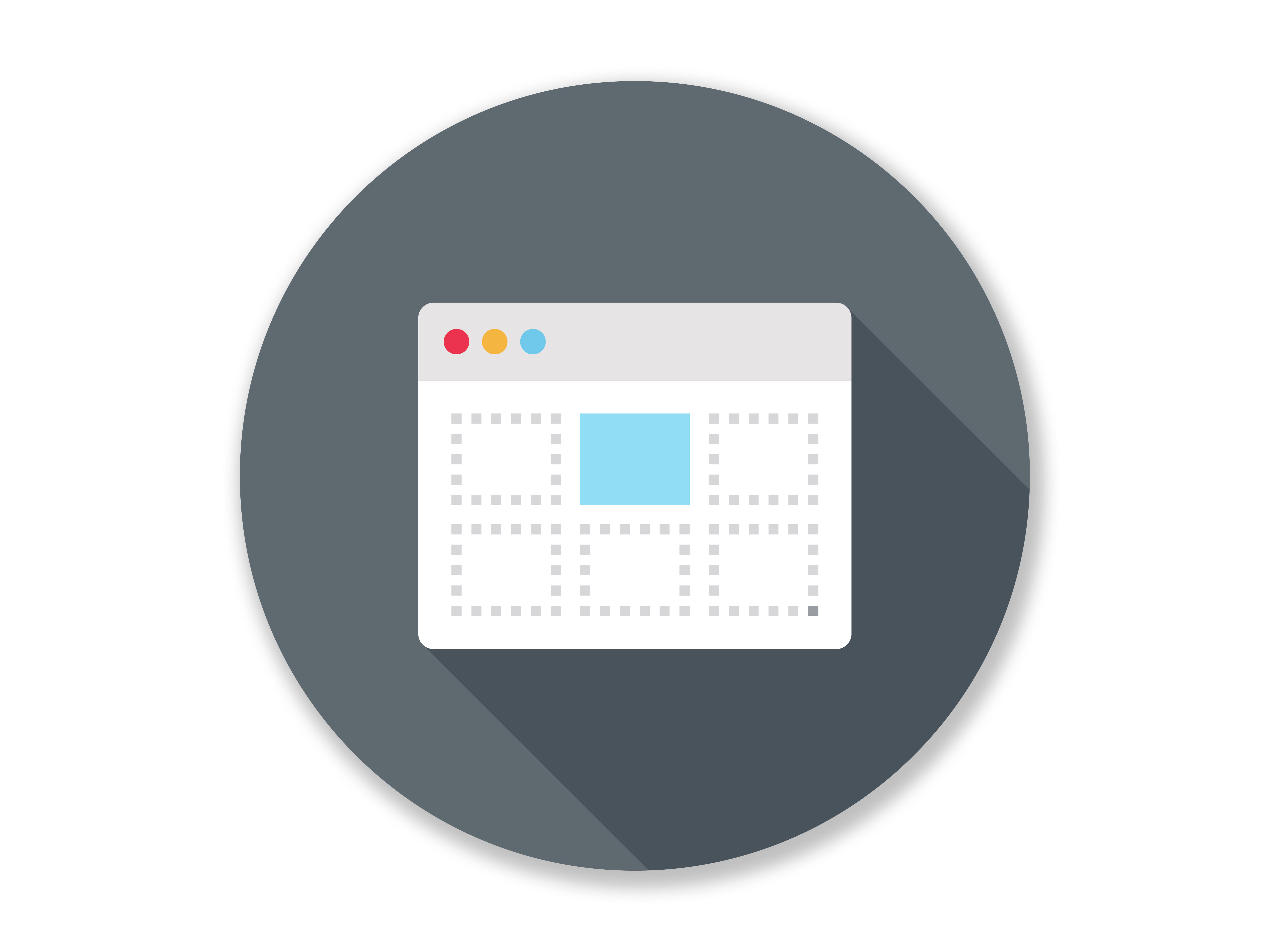 WEBINAR
WHAT'S NOW AND WHAT'S NEXT: I-9 AND E-VERIFY
Our I-9 subject matter experts as they cover I-9 guidance updates and what these changes could mean for your HR team.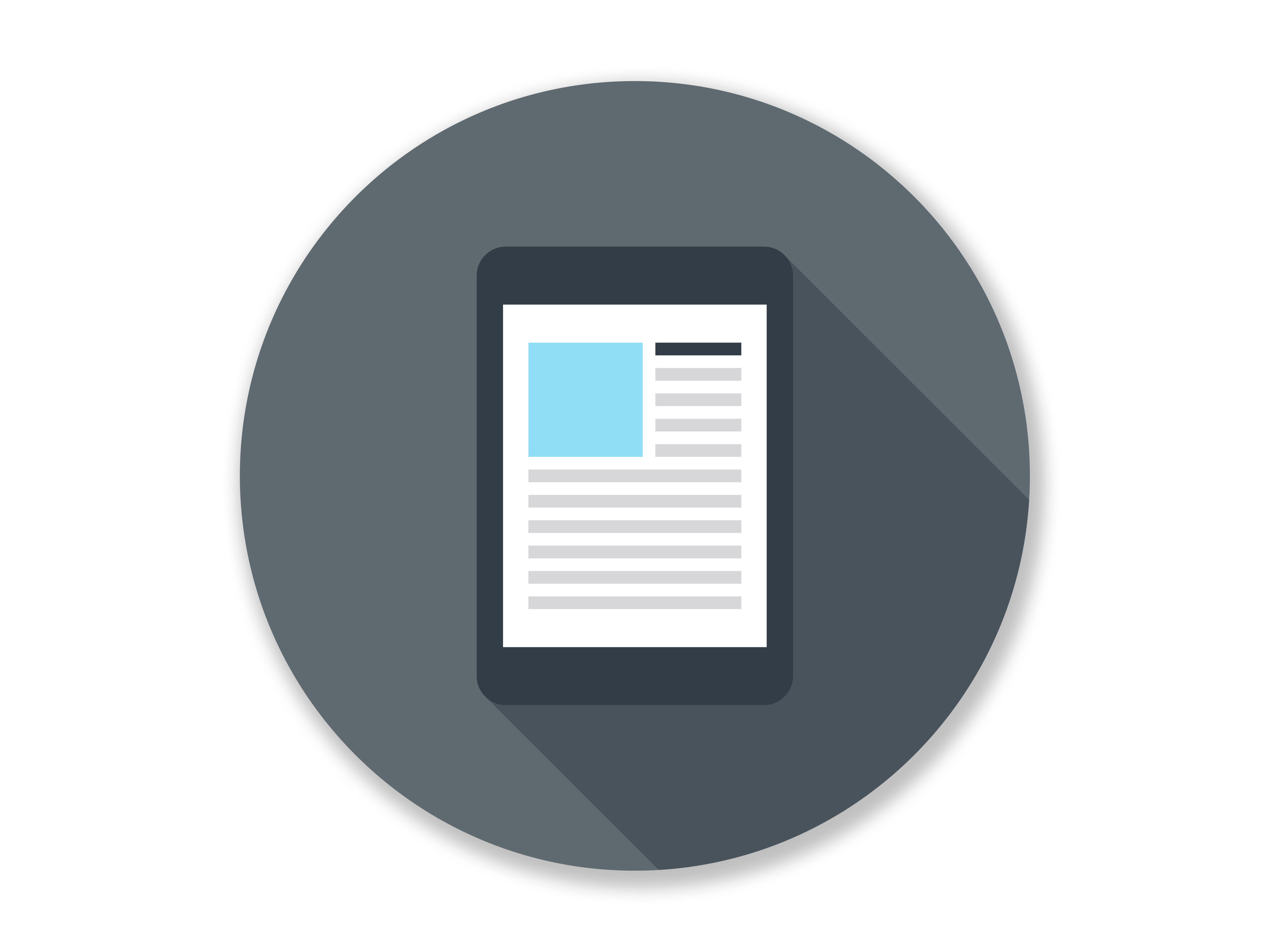 EBOOK
Getting Employees On Board with Off-Site I-9s
This e-book explains why off-site Forms I-9 are tricky and how to streamline remote Form I-9 completion for employees and HR.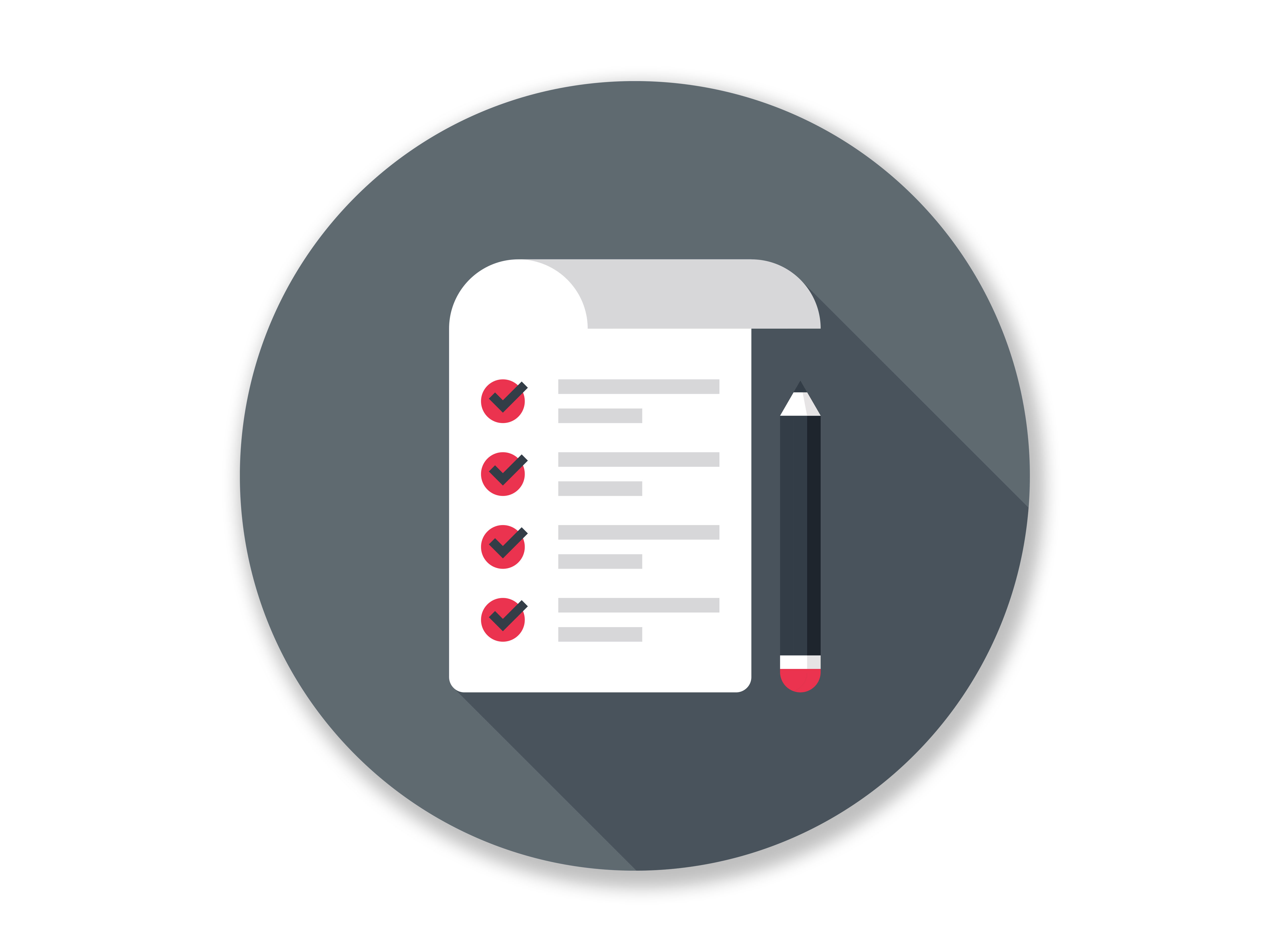 CHECKLIST
HR CHECKLIST FOR I-9 ENFORCEMENT
This checklist guides you through steps you can take today to help start getting your I-9 processes in shape.
Form I-9 – Equifax Insights Blog
Webinar: A Better Path to Completing I-9s
Enforcement on the Rise; Learn How to Help Prevent a Costly Surprise I-9 enforcement has increased significantly over the summer. ...
Form I-9 – Equifax Insights Blog
Here's Your List of Must-Dos for HR Tech 2018
We're counting down to the HR Technology Conference & Expo in Las Vegas from Sept. 11-14. HR Tech always delivers ...
Form I-9 – Equifax Insights Blog
SHRM18 – Must Attend Sessions
SHRM18 – Chicago, June 17 – 20 The 70th SHRM Annual Conference & Exposition will be held in Chicago June ...
MORE EPISODES
Listen to other Workforce Wise™ Podcast episodes.
I-9 Anywhere to get I-9s Right, on Time, in Person
Learn more about the I-9 Anywhere® service to help your organization get a better handle on I-9s.

15 Minutes
Six Steps of an I-9 ICE Audit
Listen to understand the who, what, when, and how of I-9 ICE audits plus tips to help get your organization prepared.

26 Minutes
The information provided herein is intended as general guidance and is not intended to convey any tax or legal advice. For tax or legal information pertaining to your company and its specific facts and needs, please consult your own tax advisor or legal counsel. This podcast is intended for the education and benefit of our customers and potential customers. The views expressed are those of the discussion leader(s) and do not necessarily reflect official positions of Equifax. Investor analysts should direct inquiries via the contact form at the Investor Relations page.