Tips for a Successful Internal I-9 Audit
WORKFORCE WISE™ — EPISODE 13
17 Minutes
Tips for a Successful Internal I-9 Audit
An internal I-9 audit can help your organization find issues, make corrections, and improve your processes to better prepare your organization for an ICE audit. Get tips from our I-9 pros on steps you should take today to help get your I-9s in order.
Announcer (00:00):
You're listening to the Workforce Wise Podcast from Equifax, where we help you better manage your workforce by saving time, reducing risk and focusing on increasing profits.
Jason Fry (00:09):
Hello and welcome to the Workforce Wise podcast. I'm your host, Jason Fry. Today, we'll be talking about what employers can do to make sure they're ready in case of an ICE audit. Specifically, we're going to talk about auditing and remediating existing I-9s that employers may have in filing cabinets or in storage somewhere. I'm joined by Gordon Milton. He's our I-9 and onboarding compliance lead. In that capacity, he's responsible for legislative analysis and interpretation for all areas of Form I-9 and E-Verify. Welcome, Gordon. Thank you for being with us today.
Gordon Milton (00:47):
Well, thank you, Jason. I'm happy to be here with everyone.
Jason Fry (00:51):
Gordon, I think we should start off by just talking a little bit about why it is so important to be ready for an ICE audit. Really, what we're seeing from our clients and what we're seeing in the landscape today is that the I-9 form, although it seems really, really easy, is really, really difficult. And it's really, really easy to make mistakes on this form and not mean to do it at all.
Jason Fry (01:17):
So when we talk to our employer clients, we often see that they're making errors on the form, especially when they're completing it in paper. And they're not meaning to make those errors at all, but just because of the legislation around the form, the regulatory apparatus around the form, the instructions that are at best difficult to understand, and then the variable that, even though they are HR professionals, they're working with brand new employees who maybe haven't seen this form, or it's been a long time since they've seen the form, that variable really does kind of throw a wrinkle into it and make it even more important for employers to be mindful of everything that goes on inside Form I-9 compliance.
Jason Fry (02:00):
Really, we're also seeing an increase from the agency that handles the audits. So inside the Department of Homeland Security, ICE is the agency that handles audits for Form I-9, and they're responsible for making sure that employers are doing the form, doing the form correctly and doing the form correctly each time that they complete one.
Jason Fry (02:21):
Really, what we're seeing is an increase across the board in both audit activity and levying of civil penalties against employer clients who maybe are having issues with Form I-9. But really what we're seeing is an increase in audit activity more than double, sometimes triple, sometimes quadruple year over year for the past two or three years. So it's really important for employers to be mindful and concerned each time they complete a Form I-9 for a new employee or reverify an existing employee.
Jason Fry (02:54):
Another thing, I mentioned it a couple of times, paper forms really do represent a huge risk in the I-9 landscape, and it's because it's so easy to make a simple mistake on that form that then can be finable if it's audited. That really should cause concern for employers, because again, employers who are doing the form, well-meaning, want to comply with the law, but because it becomes so difficult, sometimes it's easy to make an easy mistake. That's why it's so important to audit your existing forms, do a self-check to see what's out there, identify any risk, and then remediate that risk as soon as possible.
Jason Fry (03:34):
Really, one of the things that we talk about when we talk to our clients is making sure that you follow some several simple guidelines when we're talking about audit readiness. The first is really to train, retrain and continue to train your staff on the form itself and the instructions around the form. That really does give that staff all the information that they need to be good stewards of the Form I-9.
Jason Fry (03:58):
The second thing is to draft and continuously revise their standard operating procedure to keep up with current regulatory guidelines around Form I-9. That's important because that is a document that one, sets the tone for your compliance structure inside your company, but also can be given over to ICE in the event of an audit to show that, here's our standard operating procedure. Here's what we do when we fill out a Form I-9, and give them a different level of comfort as they're starting that audit process.
Jason Fry (04:30):
Then the third thing that we talk about is what we're really going to spend time on today, and that is conducting a thorough I-9 audit of your internal documents and then remediate any issues that you find. We'll talk a minute about the process. Honestly, compliance requirements around Form I-9 apply to all the I-9s in employers files. That means that, any Form I-9 that is in your file or should be in your file can be subject to an audit. So it's truly important to make sure that you've got a Form I-9 for every employee that you should have one on, and then that, once that Form I-9 has met its purging requirement, or it can be purged out of your system and then met its retention day, then you remove those I-9s from your backlog just to make sure you're clearing out any additional risks that may be sitting out there.
Jason Fry (05:25):
We've had a couple of podcasts around retention and the time for retention of documents and purging, so we won't go into that really in-depth right now, but I will kind of point you back there to that previous podcast and just know that it is an issue that employers need to be aware of.
Announcer (05:39):
To get even more out of today's episode, make sure you get your free tools, like webinars, ebooks, videos, and more at equifax.com/wise.
Jason Fry (05:48):
Gordon, let's talk about what employers really need to think about when we talk about Form I-9 compliance and what they need to watch for, maybe some common pitfalls that we see when we are converting documents from an employer client, from where they were into our system. Let's break it down the way the form breaks down. In Section 1, when we see issues are pitfalls, what do we commonly see when we're converting those documents onto the system?
Gordon Milton (06:17):
Yeah, sure. Well, we do see a lot of, and I know it's a little bit surprising, the number of errors that we see even though people are just entering their own personal information into Section 1. Oftentimes, we see people maybe write a different name in Section 1 of the I-9 than what the SSA might have on file. Meaning they recently got married or something and didn't change that. With SSA, we see often dates that are incorrect. Like, people might use today's date as both today's date and their birthday or vice versa. We see a lot of errors with social security numbers, of course, which can be tricky. Of course, let's remember that these are all going to be validated if you use E-Verify, they're run up against the SSA database, so that's a key piece of information to make sure you have right.
Gordon Milton (07:12):
But to me, the main thing that you want to do in order to try to avoid these on the front end is make sure you review Section 1 when you're completing Section 2 with the employee. Also, the key piece, of course, is ensuring that Section 1 is finished on or before the first day of work for pay. That the employee has affixed their signature, and that they have filled out the preparer/translator section if in fact, a preparer/translator was used. Or check the box to indicate that one was not used, if that was not the case.
Jason Fry (07:47):
Yeah. Those are honestly all really good tips and things that employers might not think about, but need to be mindful of that, when they're completing Section 2, that they're reviewing Section 1 that the employee has just filled out. Gordon, I mentioned Section 2. What are the things that we see as common pitfalls or problems for employers when we're converting Section 2 onto the system?
Gordon Milton (08:10):
Yeah. There are a few keys, I think, especially when we're talking about today's form, the multi-page form that requires the name at the top of the page. Oftentimes, people omit that and that's a really simple one. It's pretty easy to affix the name at the top of the page. One of the other big ones that we see a lot is use of the, excuse me, the restricted Social Security card as List C document for Section 2. That is clearly not allowed. It says right on the face of the card that we're not supposed to be using that for I-9 purposes. It's because it's restricted, obviously.
Gordon Milton (08:50):
Entering the wrong document in as either List A, List B or List C. Sometimes there are some confusing documents. For instance, a C8, which is kind of a catch-all process for DHS documentation. So that one often confuses people as well. When we get down to the portion where the employer agent is filling out their portion, another big error we see there is that they don't fill that out completely. They don't put like their title, the employer address, any of that sort of thing. I think those are probably the biggest things and the things that we see occurring most commonly.
Jason Fry (09:32):
Yeah. Honestly, that covers the two, I would probably say, most widely-used pieces or sections on Form I-9. But there is that Section 3 that can be used for certain circumstances, like reverification of expiring documents. So when we look at Section 3, what do employers need to be mindful of there?
Gordon Milton (09:51):
Well, the main thing there obviously, is making sure that you have your dates in order and that you are reverifying those folks in a timely fashion so that you are not employing undocumented workers. That's a key. Make sure that you're getting the proper paperwork, of course, the proper documentation and you want to make sure that it applies to the visa type that's applicable to the specific employee. That can be tricky at times as well, but the main thing, especially these days, is making sure that we're hitting the timing. Because we found, as I'm out visiting employers, that it's taking a bit longer than expected to get paperwork back. So we don't want to miss those dates on the back end that's a really big deal.
Jason Fry (10:41):
Got it, and that is something important to be mindful of. Another key thing that you mentioned was that, making sure that workers who had correct documentation to be eligible to work inside the U.S. when they started work, continue to be updated, if that work authorization expired, just to keep the employer clear of any additional risks or penalties outside of even the Form I-9 process.
Announcer (11:05):
To get even more out of today's episode, make sure you get your free tools, like webinars, ebooks, videos, and more at equifax.com/wise.
Jason Fry (11:15):
Gordon, I know another big issue that we see when we are loading new forms into our system for clients is missing forms. What should an employer do if they are in the middle of an I-9 audit and they find that, "Oh my goodness, I'm doing this self-audit right now, but I'm missing a ton of forms." What should employers do if they find that they're missing Forms I-9 for employees who should have one?
Gordon Milton (11:40):
Yeah. That's a big one there and it's important that the employer catch that via self-audit before the actual ICE auditor catches it. Because what you want to do, you want to make sure, obviously that we have an I-9 on file for every active employee. So in these cases, when we discover that we do not, you want to make sure that we complete a Form I-9 as soon as possible for those employees who are missing them. And it's key piece to remember, is that we do not want to backdate those forms to make it look like we created them at the time of hire, want to make sure to put today's date anywhere where that's applicable and put the correct hire date for that employee in there. Sure, it will show up late, but the fact that the employer caught it via audit rather than waiting till the ICE audit saw it should help serve as a mitigating factor for that as well.
Jason Fry (12:29):
Right. Again, we recommend the same thing for employees who are still there and employees who have already left. So if you find that you should have had Form I-9 for an employee who's already left, we suggest that clients note that, make a note of it and create the placeholder I-9. Just again, so they showed to ICE in case they're audited, that they took that step. They understood, and that they did everything they could to remediate the issue as soon as they found it.
Jason Fry (12:56):
Now, Gordon, we've talked a lot about the different things that we need to watch for, things that we see from our clients. Can you talk for a little bit about the service that we have in the marketplace, our I-9 Audit and Remediation tool, and how it benefits employers to use an automated tool or this type of technology when they're doing a self-audit? And then a little bit about how the service itself helps employers prioritize risks so they can have really a good plan for how to attack issues they find after the internal audit?
Gordon Milton (13:30):
Sure. Basically, and not to oversimplify here, but let's try to keep it as simple as possible. Basically what happens is, we take paper I-9s, convert them into electronic format and then run them through our Audit and Remediation process.
Gordon Milton (13:44):
Basically, what that does is, is it looks at all the data points that are on the I-9, verifies that there is information where information is required, verifies that the information is in the format that it's needed in most cases, and looks to identify those areas that obviously, where information is omitted, where it's incorrect, where maybe a documentation has been entered in the wrong columns. Any of the items that we discussed earlier as part of review of Sections 1, 2, 3, et cetera, the system reviews those automatically for you, identifies those items, breaks them out into three buckets or three folders, if you will, that identify what needs to be done, what has been done, what's left to do that sort of thing.
Gordon Milton (14:37):
Then you can break those down into spreadsheets and go through and add exactly what needs to be done with specific I-9s, et cetera. But that phased approach is the best and the way that it's all laid out so clearly on the dashboard there really helps you work through. I think once you come up with a nice project plan at the start, which is fairly simple, by the way, I've done a few of them. The key to getting started is knowing which you're going to tackle first as far as remediation goes. Like, do we want to tackle missing I-9s first, Section 1, Section 2. We want to go do Section 3s first, that sort of thing. If you lay that all out beforehand, it certainly makes the process much smoother and easier to deal with.
Jason Fry (15:31):
Yeah. Honestly, those are all good points and things that employers really should consider when they're thinking about diving into a self-audit. Well, we're out of time for today. I'd like to thank Gordon for joining me as today's cohost on the Workforce Wise Podcast. We hope you all enjoyed today's discussion, and we hope you're walking away with some real best practices that you can use in your organization.
Announcer (15:53):
Thanks for listening. If you liked what you heard today, be sure to subscribe to the Workforce Wise Podcast. And don't forget to download your free tools at equifax.com/wise. While you're there, check out our other episodes and sign up for our live tech demo to see our solutions in action.
Announcer (16:12):
To keep our lawyers happy, you should know the information provided on the Workforce Wise Podcast is intended as general guidance and not intended to convey specific tax or legal advice. For tax or legal information pertaining to your company and its specific facts and needs, please consult your own tax advisor or legal council.
Announcer (16:30):
The views expressed are those of the discussion leaders and do not necessarily reflect official positions of Equifax. Investor analysts should direct inquiries using the contact us box on the investor relations section at equifax.com.

Explore Blogs, Articles, And News About Workforce Solutions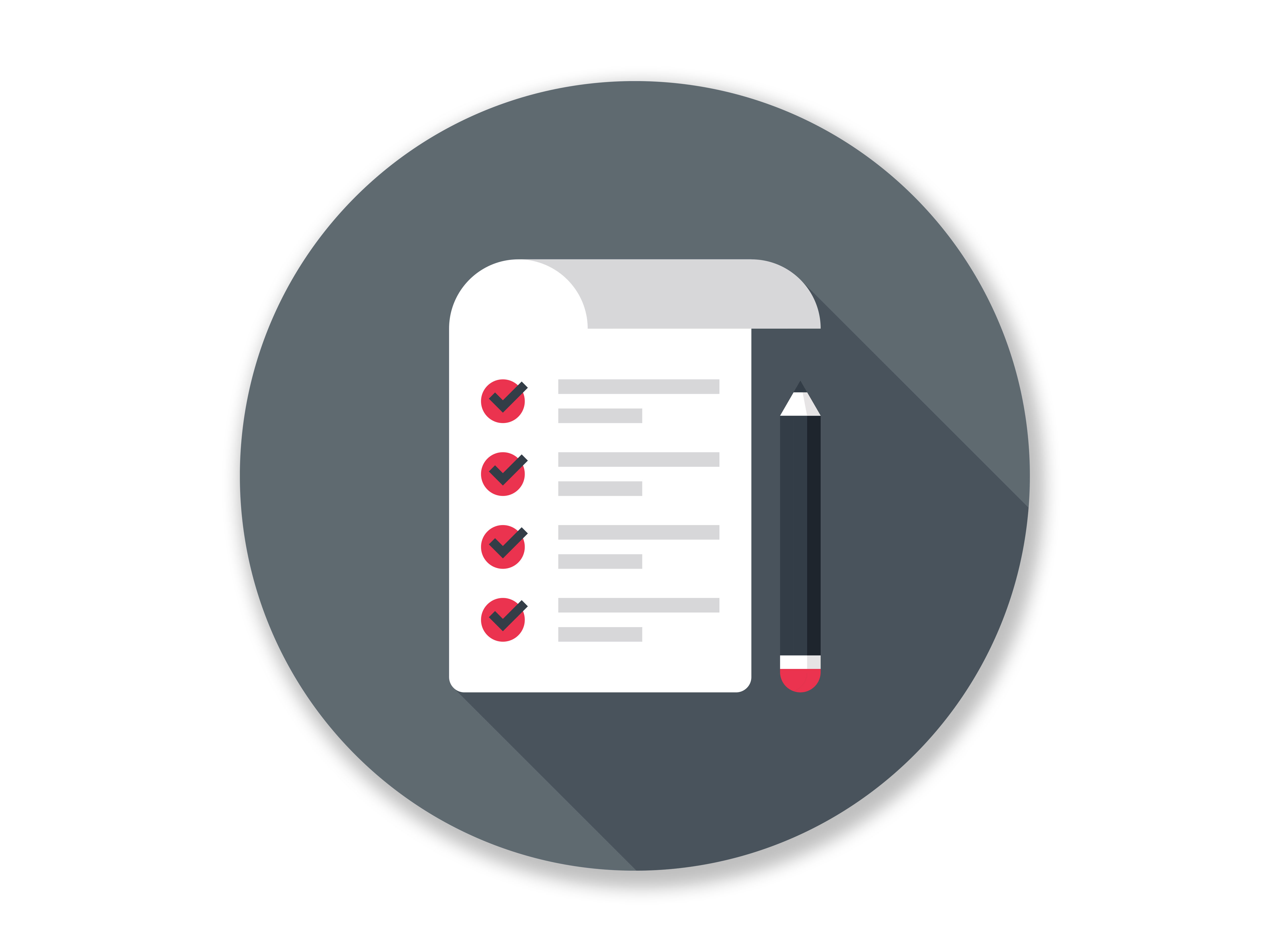 CHECKLIST
HR CHECKLIST FOR I-9 EnFORCEMENT
This checklist guides you through steps you can take today to help start getting your I-9 processes in shape.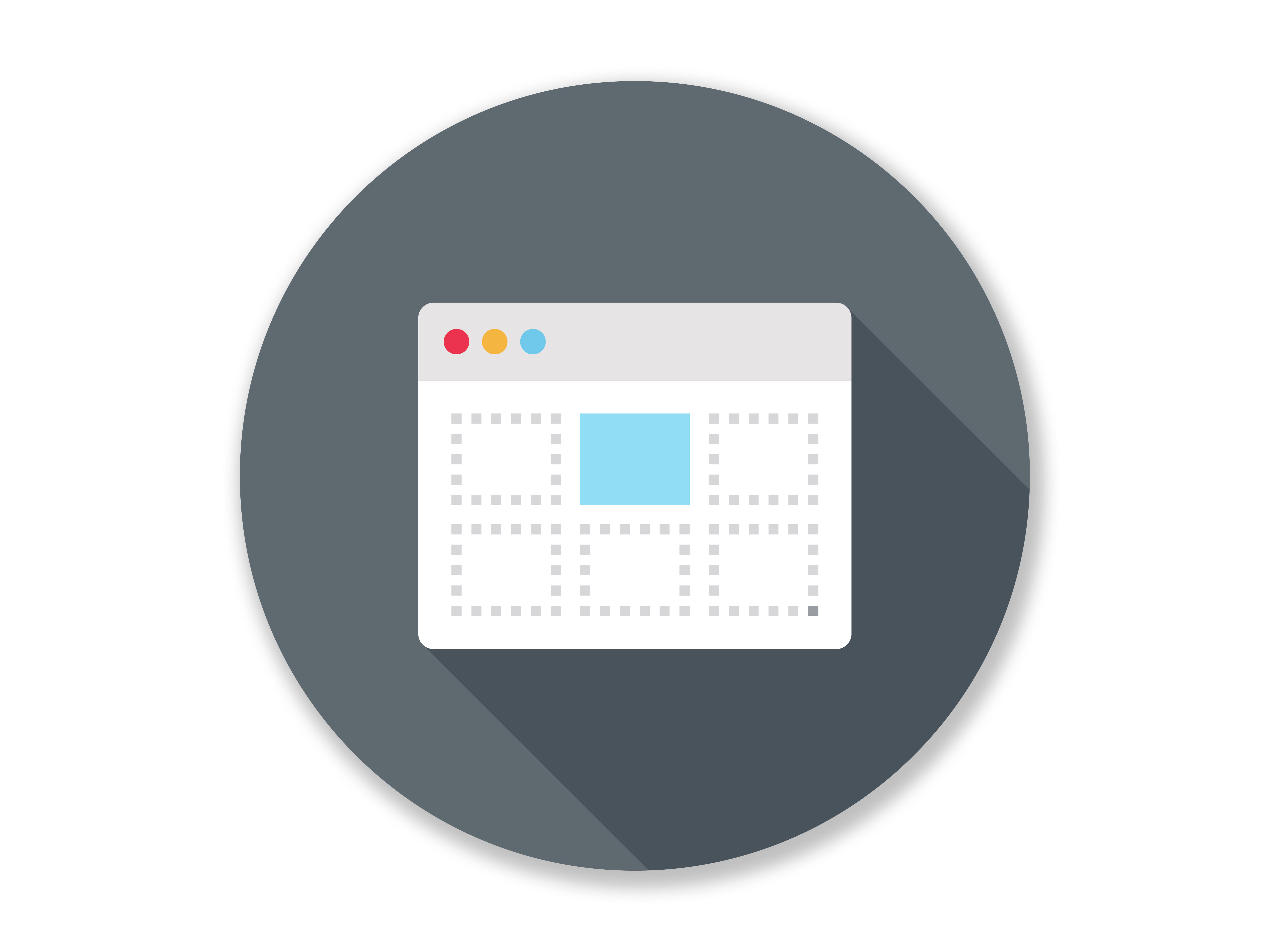 WEBINAR
FORM I-9 Reverifications, Retention and Rehires Journey
Our team reviews common mistakes and misperceptions around Form I-9 to help you get and keep your I-9s in order.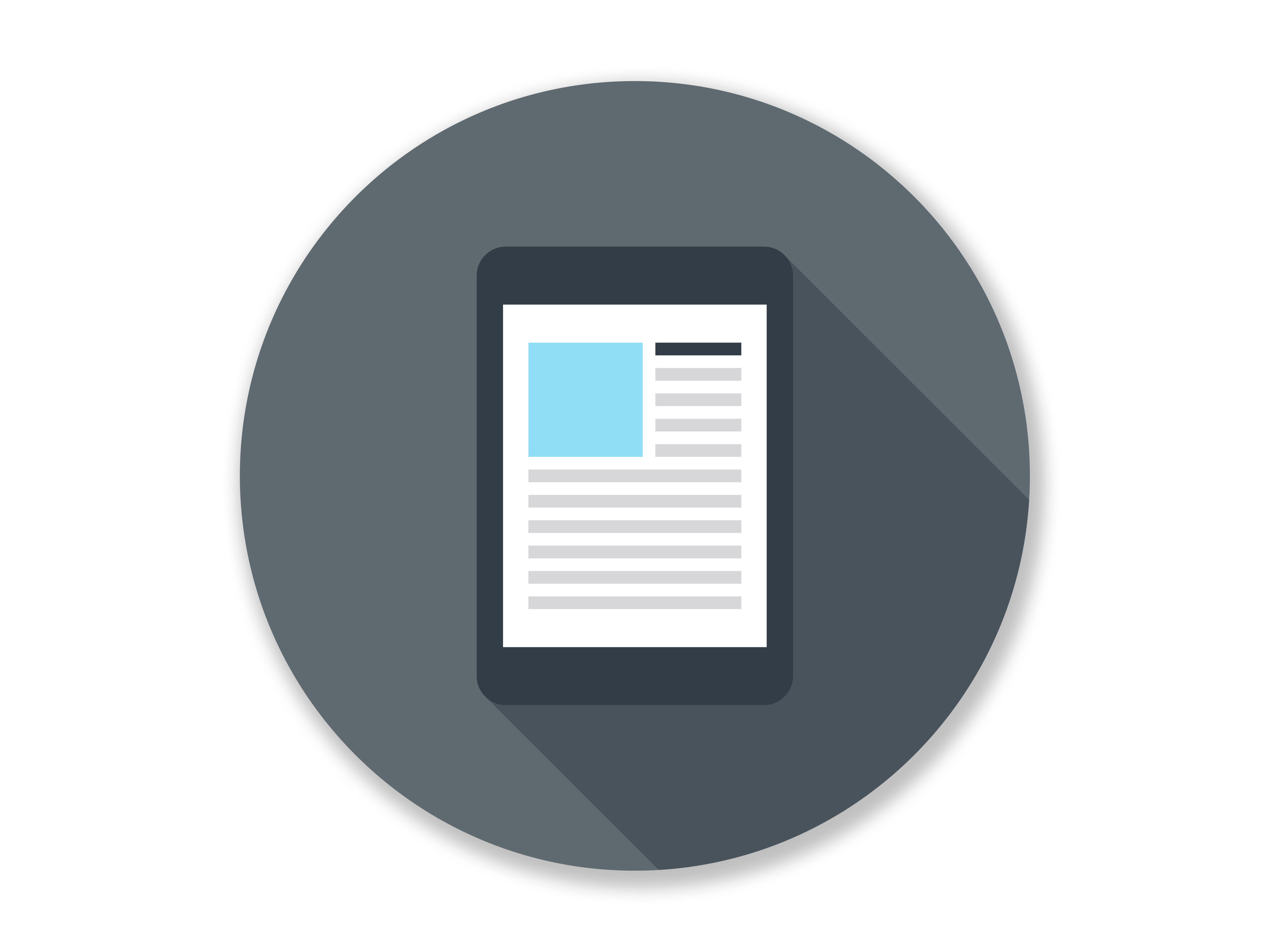 GUIDE
I-9 Audit survival guide
U.S. Immigration and Customs Enforcement (ICE) audits are on the rise. Be ready for an I-9 audit with this free I-9 Audit Survival Guide.
Form I-9 – Equifax Insights Blog
Webinar: A Better Path to Completing I-9s
Enforcement on the Rise; Learn How to Help Prevent a Costly Surprise I-9 enforcement has increased significantly over the summer. ...
Form I-9 – Equifax Insights Blog
Here's Your List of Must-Dos for HR Tech 2018
We're counting down to the HR Technology Conference & Expo in Las Vegas from Sept. 11-14. HR Tech always delivers ...
Form I-9 – Equifax Insights Blog
SHRM18 – Must Attend Sessions
SHRM18 – Chicago, June 17 – 20 The 70th SHRM Annual Conference & Exposition will be held in Chicago June ...
MORE EPISODES
Listen to other Workforce Wise™ Podcast episodes.
How to Make E-Verify Even Easier
Hear about the E-Verify program and how it can help protect your organization and your employees.

24 Minutes
Six Steps of an I-9 ICE Audit
Listen to understand the who, what, when, and how of I-9 ICE audits plus tips to help get your organization prepared.

26 Minutes
The information provided herein is intended as general guidance and is not intended to convey any tax or legal advice. For tax or legal information pertaining to your company and its specific facts and needs, please consult your own tax advisor or legal counsel. This podcast is intended for the education and benefit of our customers and potential customers. The views expressed are those of the discussion leader(s) and do not necessarily reflect official positions of Equifax. Investor analysts should direct inquiries via the contact form at the Investor Relations page.


I-9 Audit and Remediation
See how you can gain better confidence in your I-9s with our automated I-9 audit.